What Queen Elizabeth II Really Thinks Of Kate Middleton, Meghan Markle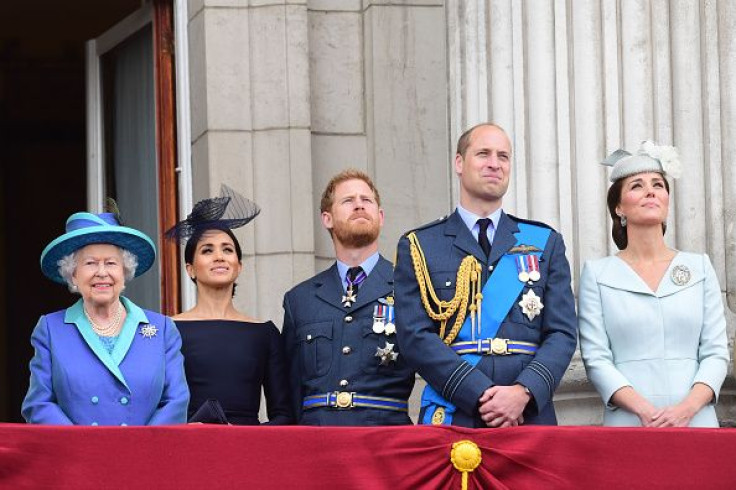 Queen Elizabeth II has a good relationship with Meghan Markle and Kate Middleton. But how does the monarch really see them?
According to Coleen Harris, the Queen is more open to change. In fact, she's "allowing the Royal family to modernize." The monarch's decision to adapt to the changes is apparent when she allowed Prince William and Prince Harry to marry Middleton and Markle, respectively.
According to Isabelle Sullivan, a journalist for Express, the Queen sees Middleton as "an ordinary middle-class girl with no background in royalty or aristocracy." Thus, many were surprised when she approved of the Duchess of Cambridge for Prince William.
On the other hand, the Queen is convinced that the Duchess of Sussex is apparently a positive influence on Prince Harry. Initially, some did not approve Markle for Prince Harry because of her background.
"When you look at Meghan on paper she is not necessarily what you might expect of a conventional royal fiancée and that she's American, she's a well-known face," royal biographer Katie Nicholl said.
"Everything from being a divorcée to being a bit older than Prince Harry, to coming from a dual heritage family, you might wonder if the Queen being of a certain generation and, of course, being the Queen might have been at all concerned," she continued. "But everything I heard from the sources I spoke to was that she really felt from the outset that Meghan was a positive person in Prince Harry's life."
In related news, Prince William and Middleton's engagement interview has resurfaced. In the clip, the duchess confessed that she had an awkward moment during her first encounter with her husband.
"I actually went bright red when I met you and scuttled off feeling very shy about meeting you," Middleton told Prince William about their first meeting. "William wasn't there for quite a bit of the time initially, he wasn't there from Fresher's Week, so it did take a bit of time for us to get to know each other. But we did become very close friends from quite early on."
It was later revealed that there was a reason behind Middleton's awkward reaction. The Duchess of Cambridge reportedly curtsied to Prince William but accidentally caused him to spill a drink all over himself, so Middleton scuttled off.
© Copyright IBTimes 2023. All rights reserved.