Kate Middleton Rocks Sporty Look, Plays Rugby As Prince Harry Continues UK Court Fight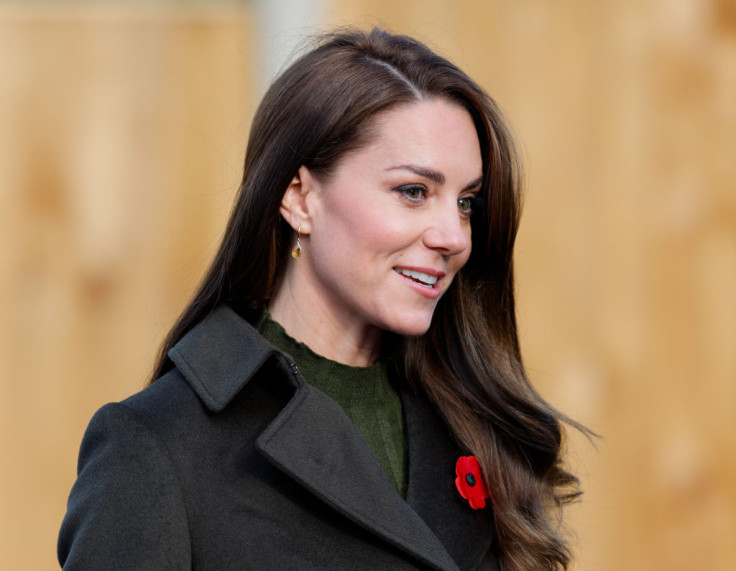 KEY POINTS
Kate Middleton rocked a high ponytail when she visited Maidenhead Rugby Club Wednesday
The rugby patron participated in the club's training and played alongside Courtney Lawes
Steven Bough, chairman of Maidenhead Rugby Club, praised Middleton's ball and passing skills
Kate Middleton was in her element as she took part in rugby training this week.
On Wednesday, the Princess of Wales visited the Maidenhead Rugby Club, where she showed off her athletic prowess during a game of netball rugby before speaking with the players about their childhoods, People reported.
The outing combined Middleton's campaign to raise awareness about the importance of early childhood development with her support for the game of rugby. She is both the founder of the Shaping Us initiative and the royal patron of the Rugby Football Union.
Middleton rocked a high ponytail and blue T-shirt featuring a red rose, England rugby's logo, when she took the field and played netball rugby on the same team as England men's team member Courtney Lawes.
At one point, she tried to hoist a pass over an opponent but dropped the ball and hit her hand into her opponent. She was seen patting his back soon afterward.
Though Princess Kate's team lost the game, Steven Bough, the chairman of the Maidenhead Rugby Club, had nothing but praise for her rugby skills.
"She's obviously been practicing. Her ball skills and passing skills are very good. She was there, blending in playing as one of the team. To be honest, I didn't realize she was there half the time," Bough was quoted as saying by People.
"She was another player you had to mark," he continued. "It makes a massive difference that she comes and joins in. It's not just the participating, it is the way she comes across. Immediately, when she came out of the car, it's like saying hello to a friend. The key thing is she is honestly interested and is not going through the motions, and she is passionate. She fits in like she's just another person."
Nigel Gillingham, president of the Rugby Football Union, revealed that Middleton "regularly plays rugby in the back garden" with her and her husband Prince William's three children, Prince George, Princess Charlotte and Prince Louis.
"She plays all sports with them. Apparently, Charlotte is very much in her mold — very competitive as well," Gillingham said, according to the outlet.
Following the rugby drills, Middleton talked about the significance of local sports clubs to those raising and helping to raise children as part of her Shaping Us initiative, which aims to raise awareness about the significance of the first five years in a child's life on their future.
Middleton's outing came on the same day her brother-in-law Prince took the witness box at London's High Court for the second time to continue giving evidence against Mirror Group Newspapers, which he is suing for alleged unlawful information gathering, including phone hacking.
Prince Harry claimed that alleged unlawful information gathering by journalists caused him to doubt people he trusted, including his pal Mark Dyer and the late Caroline Flack, after photos of what was supposed to be a private meeting made it to newspapers.
"We just couldn't understand how stories about us meeting privately with him ended up in the papers, or how photographers would end up outside his apartment," Prince Harry said in his witness statement. "I now believe this information had come from our voicemails — mine, Marko's or Caroline's. The impact these kinds of stories had on my relationships cannot be underestimated. Even those I trusted the most, I ended up doubting."
Middleton officially took over Prince Harry's rugby patronages last year. The Princess of Wales was named the new royal patron of the Rugby Football Union and Rugby Football League after the Duke of Sussex was stripped of his royal patronages following his decision to step back from royal duties in 2020.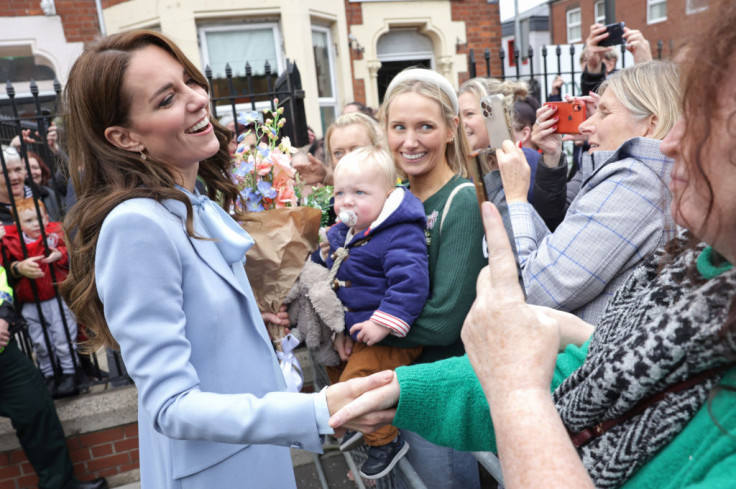 © Copyright IBTimes 2023. All rights reserved.