Princess Diana's Brother Shows Support For Prince Harry Amid Phone Hacking Trial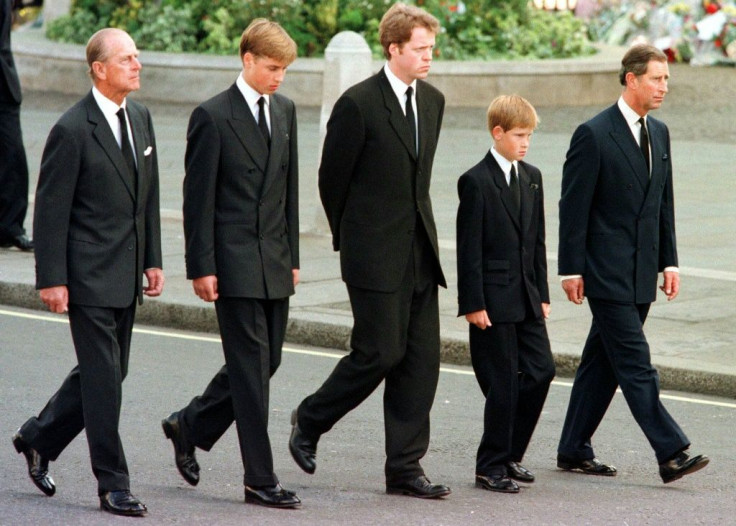 KEY POINTS
Charles Spencer reacted to a columnist's tweet about the number of times Prince Harry mentioned Chelsy Davy in his testimony
Spencer called out Amanda Platell for being "guilty of libeling" him
He pointed out that Mirror Group Newspapers has paid out "tens of millions" of dollars to victims of phone hacking
Princess Diana's brother, Charles Spencer, publicly supported Prince Harry amid his nephew's ongoing phone hacking case against U.K. publisher Mirror Group Newspapers (MGN).
Prince Harry took the witness stand Tuesday and Wednesday to testify against MGN, which he is suing for alleged unlawful information gathering. The royal family has not publicly addressed his court case, but the Duke of Sussex's uncle shared tweets supporting him this week, People reported.
On Wednesday, the 9th Earl Spencer hit out at Daily Mail columnist Amanda Platell, who tweeted, "Is Harry still obsessed with former love Chelsy Davy? Harry mentions her 118 times in court evidence, Meghan just five times. No wonder Meg's didn't show up!"
Spencer seemingly defended his nephew from the speculation, writing: "Pathetic, @amandajplatell - you have no shame, and even less credibility. Last time I heard from you, you were guilty of libeling me, as your employer at @DailyMailUK agreed. Now you're put up (by them?) to misrepresent significant legal evidence as if it was something trivial."
Spencer also fired back at a commenter who wrote, "Can you point me in the direction of the 'significant evidence' of phone hacking please?"
"The tens of millions paid out by the @DailyMirror group to those they hacked, to start with. Hope that helps," Spencer responded.
In 2017, Mirror Group allegedly agreed to pay "tens of millions" of dollars to dozens of phone hacking victims who settled their claims for damages, The Telegraph reported. The victims who allegedly had their private conversations and messages hacked by journalists reportedly included Lord Archer and his wife Dame Mary, ex-England soccer team manager Kevin Keegan and actress Patsy Kensit.
Spencer's public support for Prince Harry received mixed responses from social media users. Many were happy to see a family member supporting the Duke of Sussex, but others weren't impressed.
"[It's] so sad [that] you would support your nephew, who has done nothing but monetize your sister and air dirty laundry in a court. I was following you, which I am certain you might not have noticed. However, I can not follow an enabler, refusing to let his sister rest peacefully. Sad man," one commented.
"It's nice to see Prince Harry has the support of you. I find these tedious non-stories pathetic if I'm being honest. I don't mean the phone hacking...that's serious and should never be tolerated. It's a breach of privacy and, therefore a breach of human rights," another opined.
"I think someone mentioned what's in the public interest and what interests the public. Couldn't agree more. If this [is] what interests the public, reporting on a prince trying to live his life by breaching multiple laws in the process, then I would like to say I'm not one of them," the user continued. "What I find a non-story is how many times Chelsy's name is mentioned. Someone has too much time on their hands."
Meanwhile, Vanity Fair royal correspondent and author Katie Nicholl claimed to Entertainment Tonight that King Charles and Prince William were apprehensive about Prince Harry testifying in court this week.
"My sources tell me that [King Charles III] and [Prince William] were very wary about Harry going into the witness box," Nicholl told ET, without naming her sources. "I think when you see what came out of Harry's evidence and his witness statement, you can understand why."
The Duke of Sussex, in court filings unveiled in April, claimed that he was not able to bring his claims earlier after the royal family allegedly struck a "secret agreement" with one U.K. publisher.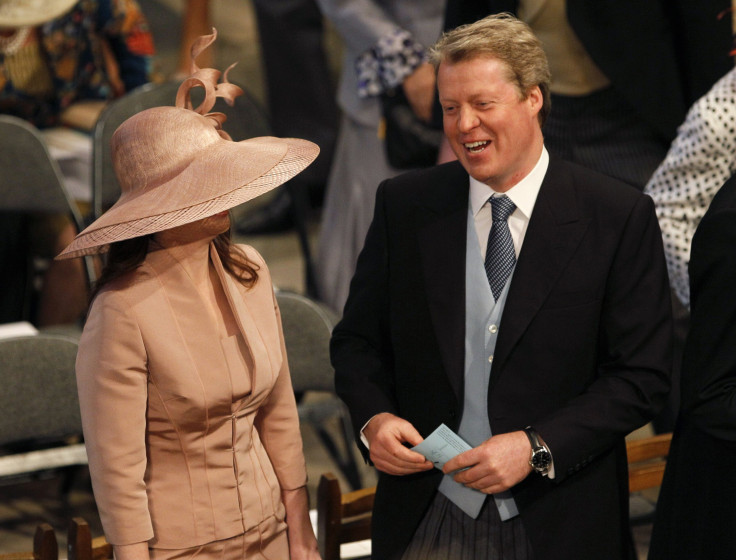 © Copyright IBTimes 2023. All rights reserved.