Kate Moss Felt 'Objectified' During Calvin Klein Shoot With Mark Wahlberg In 1992
KEY POINTS
Kate Moss said she doesn't have good memories of her time on the set of her Calvin Klein photoshoot with Mark Wahlberg
The model said she felt "vulnerable and scared" during the shoot
Moss described Wahlberg as "very macho" and alleged that he acted like "it was all about him"
Kate Moss got candid about her experience on the set of her famous Calvin Klein photoshoot with Mark Wahlberg in 1992.
Moss, 48, reflected on her modeling career during an interview on BBC Radio 4's "Desert Island Discs" show, which aired Sunday.
When asked to talk about her famous black-and-white Calvin Klein ad, which featured her sitting topless on Wahlberg's lap, the British model said that she felt "objectified" while shooting the campaign.
"Not very good memories," she told host Lauren Laverne of the photoshoot, according to Us Weekly. "He was very macho, and it was all about him. He had a big entourage. I was just this model."
When Laverne asked if she "felt objectified," Moss responded, "Yeah, completely. And vulnerable and scared … I think they played on my vulnerability. I was quite young and innocent, Calvin loved that."
Wahlberg, 51, previously talked about the photoshoot during an interview with The Guardian in 2020. The subject was briefly discussed when the "Transformers: The Last Knight" star was asked if he ever made up with Moss.
"I never really had a problem with Kate, did I?" Wahlberg said.
The actor was then informed that Moss previously told Vanity Fair that she had a bad experience working with Wahlberg and that the actor was allegedly unpleasant about her slender figure during the Calvin Klein shoots.
In response, Wahlberg told The Guardian, "I think I was probably a little rough around the edges. Kind of doing my thing. I wasn't very… worldly, let's say that. But I've seen her and said hello. I think we saw each other at a concert here and there, we said hi and exchanged pleasantries."
Meanwhile, Moss also explained during her "Desert Island Discs" interview why she testified for Johnny Depp in his defamation trial against Amber Heard in Virginia.
"I believe in the truth, and I believe in fairness and justice," she said. "I know the truth about Johnny. I know he never kicked me down the stairs. I had to say that truth."
When she took the stand in May, Moss — who dated the 58-year-old "Pirates of the Caribbean" star between 1994 and 1997 — asserted that her former partner did not push her down a flight of stairs after Heard mentioned the rumor during her own testimony.
"I screamed because I didn't know what happened to me and I was in pain. He came running back to help me and carried me to my room and got me medical attention," Moss said of Depp under oath. "He never pushed me, kicked me or threw me down any stairs."
A Virginia jury later found that Heard defamed Depp by publishing a 2018 op-ed in the Washington Post about surviving domestic abuse, awarding the actor $10 million in compensatory damages and $5 million in punitive damages.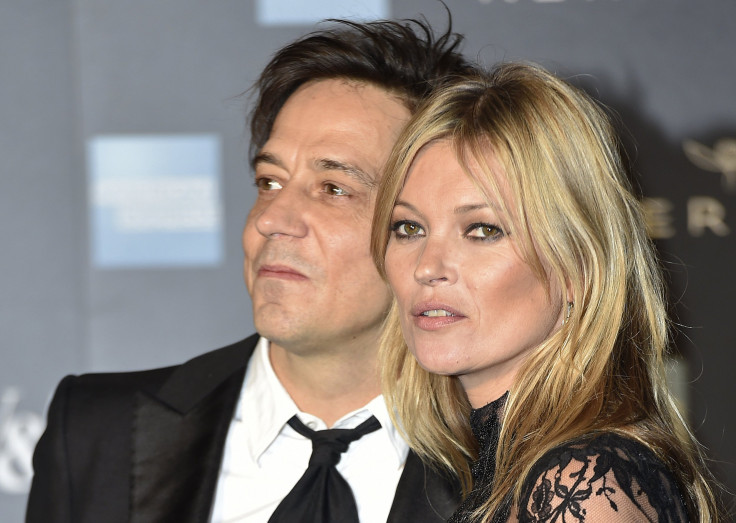 © Copyright IBTimes 2023. All rights reserved.