Kathy Hilton Mistakes Lizzo For 'Precious' Actress, Social Media Users React [Watch]
Kathy Hilton's recent faux pas of confusing singer Lizzo with "Precious" movie actress Gabourey Sidibe has not gone down well with social media users.
The 63-year-old fashion designer and TV personality appeared on the "Watch What Happens Live With Andy Cohen" show Thursday, where the host Andy Cohen played a game with Hilton. During the game, the 54-year-old TV host showed Hilton some popular faces, and asked her to guess their names.
Hilton was accompanied by actress Crystal Kung Minkoff.
"OK Kathy, we're going to show you a photo of a person, Crystal will guess whether or not Kathy can name the individual, Kathy will reveal," Cohen explained the rules.
Cohen first showed photos of actor Ryan Reynolds and actress Jean Smart. However, Hilton failed to recognize them both. Things became awkward when Hilton tried to guess Lizzo's face and said, "I feel like I do. Precious?"
"Precious" was released in 2009, and featured actress Sidibe in the title role. Cohen immediately corrected, "Nooooo, that's not right," and revealed it was Lizzo. "She is precious though! Lizzo is precious," Minkoff said.
Hilton tried to cover up her mistake and said, "That's, like, what I call her. Her nickname is Precious to me."
The clip was shared on Twitter on Thursday.
Online users immediately took to the comment section of the video to share their reactions.
"It's a disappointment that the Black men in the video and the men under this tweet don't see the how racist that comment is," one of the users wrote.
Another user shared a photo of Sidibe, and supported Hilton's confusion, "She meant the actress in the movie Precious. Stop making everything racist."
Aside from the comments section, many people on Twitter shared their reactions in separate tweets.
YouTuber Kalen Allen, 26, tweeted Hilton's video was "messed up."
He added, "Lizzo minds her own business but all people do is make her a joke and this time it wasn't even intentional. This time she caught a stray and I wish someone would've stepped up and said something."
Journalist Shar Jossell mentioned how Hilton's clip says "we all look alike to them."
Another Twitter user shared how Hilton would have simply said she "doesn't know who she is" instead of saying a movie's character name.
"If Kathy Hilton didn't know who Lizzo was, she could have simply said 'I don't know who she is' but for her first thought to be a movie character, not even the actress' real name is disrespectful af. How are y'all this dense talking about 'it's ok, she didn't know who she was.'"
Following the awkward moment during the show, Cohen immediately went on to show next photos and went on to play the game.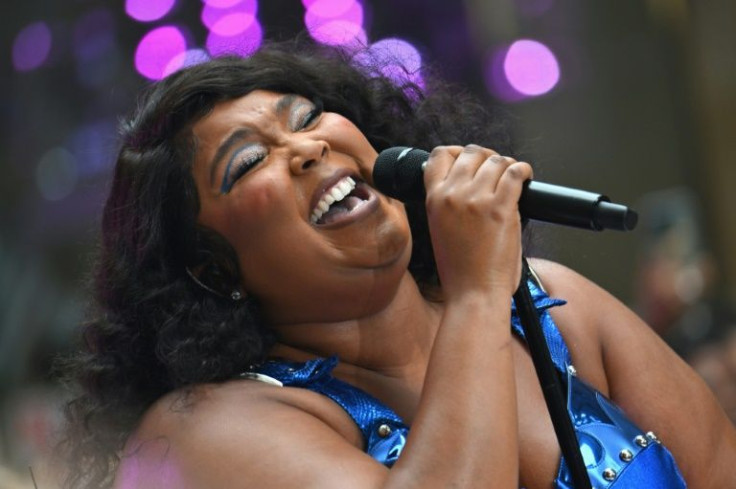 © Copyright IBTimes 2023. All rights reserved.