Kathy Hilton Shows Off Closet; Daughters Nicky, Paris Recount Unforgettable Memories In Their Mom's Personal Space
KEY POINTS
Kathy Hilton's closet features items from Hermes, Chanel, Oscar de la Renta, Valentino and more
Nicky Hilton packs light whenever she flies to Los Angeles because her mom's closet has everything she needs
Paris Hilton loved to dress up in her mom's closet and would put on her Manolos and Moschino dress
Kathy Hilton is giving fans a glimpse of her posh and luxurious closet.
The Hilton matriarch and her two daughters Paris Hilton and Nicky Hilton Rothschild talked about the special moments they had in Kathy's wardrobe. The 62-year-old socialite and fashion designer described her closet as "a collection of a lot of things that I wear and it's like old friends," according to Entertainment Tonight.
Paris and Nicky's mom recently gave Footwear News a tour of her closet. According to the outlet, her wardrobe features Hermes, Chanel, Oscar de la Renta, Valentino and many more. Kathy confessed that she is a shoe lover. That's why she has a huge collection of footwear. She even showed off a pair of Manolos which was among her favorites.
Kathy's wardrobe also served as her daughters' playground when it comes to exploring their own styles growing up. Their mother's fashion played a huge role in Paris' and Nicky's lives. Both also shared the unforgettable memories they had in their mom's personal space.
Nicky, who lives in New York with her husband James Rothschild and their two children Lily-Grace Victoria, 5, Teddy Marilyn, 3, admitted that she doesn't pack so many things whenever she goes back to Los Angeles. She packs light because her mom has all the things she needs.
Kathy then shared an incident when she didn't find a particular purse and thought that her youngest daughter had borrowed it.
"I came home from Paris and went quickly to look and check on my things and I went…'Where is my pink purse?' And I went crazy, and I went, 'Call Nicky, call Nicky,'" Kathy told ET.
Nicky also recounted another story when she borrowed another item from her mom's closet without informing her, and that made the latter panic.
"One of my funniest memories of borrowing something from my mom's closet was when I was in my 20s and I had just landed from Miami," Nicky recounted. "I ran into her closet and sort of threw something together last minute. I remember it was a [Dolce & Gabbana] corset."
Kathy corrected her daughter saying it was the Valentino yellow skirt. Nicky said she paired it with Gucci Tom Ford heels because she needed to glam up. She also used a necklace from her mom's jewelry collection and did not bother to inform her about it.
"Within an hour she's calling me, panicking. She has the entire Waldorf Astoria security team looking at the cameras. Apparently, this necklace that I had borrowed is extremely valuable and she thought it was stolen," Nicky said.
Meanwhile, Paris, who loved to play dress-up, also enjoyed trying her mom's exquisite clothes. According to the "House of Wax" star, she would always go in the closet with Nicky and she would put on Kathy's cute floral and big puffy-sleeved Moschino dress. She would then pair it with her mom's Chanel glasses and Manolo heels, and she would take photos of her get-up.
Nicky also praised her mom's style and how she taught her "the power of accessories and to have fun with them."
"She has an amazing collection of stuff she's accumulated over the years. The vintage Valentino purses with the feathers and estate jewelry, costume jewelry. She's a collector," she added.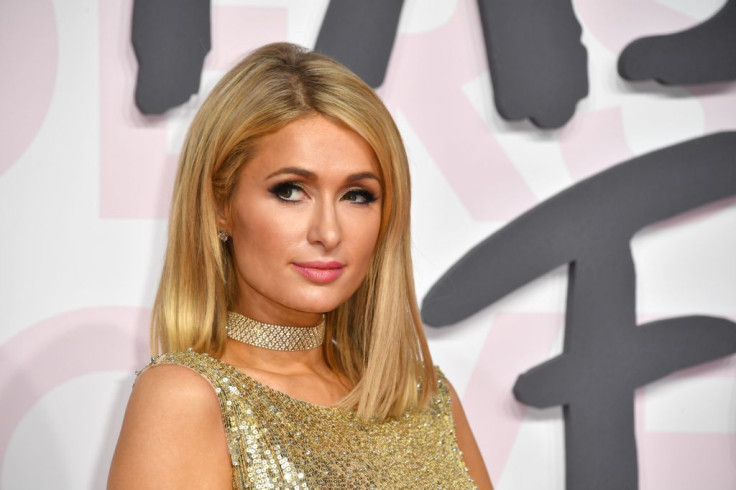 © Copyright IBTimes 2023. All rights reserved.