Katie Holmes Dating? Tom Cruise's Ex-Wife Snuggles Up With Luke Kirby On Set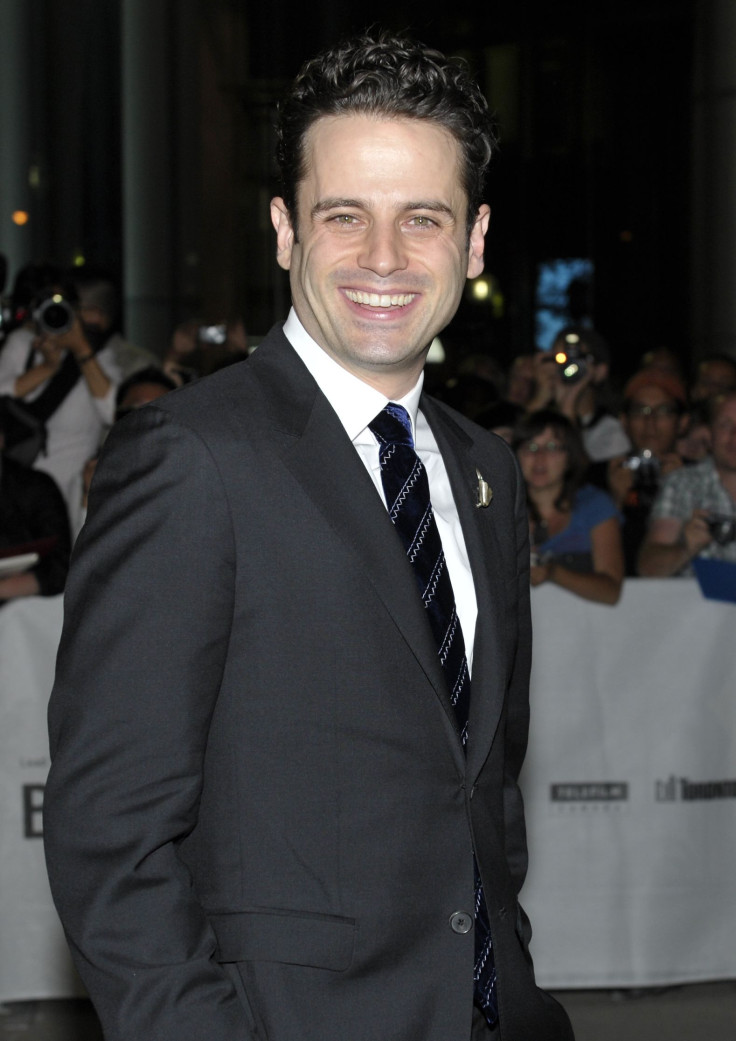 Katie Holmes has been all smiles in recent photos and a new man may be the reason behind it!
It's been almost a year since Holmes, 34, filed for divorce from Tom Cruise, 50, and it looks like she is finally ready to move on. Avoiding being romantically linked to any men since her split, many are wondering if a special relationship is blossoming between Holmes and her "Mania Days" co-star, Luke Kirby.
Holmes and Kirby were spotted getting close on their New York set on Tuesday afternoon. And by close we mean their noses were touching.
Photos taken by Splash show the pair dressed in jeans and T-shirts while snuggling up in front of the camera. In one shot the pair stares into each other's eyes with their arms at their sides. Others show them gripping hands and smiling or leaning their heads against each other lovingly.
According to IMDB, "Mania Days" is a romantic drama about two manic depressives that "meet in a psychiatric hospital and begin a romance that brings out all of the beauty and horror of their condition." In the flick, slated to be released in 2014, Holmes plays a woman named Carla, while Kirby stars opposite her as Marco.
Kirby, who hails from Ontario, Canada, has had a busy past couple of years. In 2012 the 34-year-old starred in "The Samaritan," and made guest appearances in "Elementary," "Republic of Doyle" and "Law & Order: SVU." So far this year he has landed roles on "Person of Interest," "Blue Bloods" and "Rectify."
Luke Kirby previously shared the screen with leading lady Michelle Williams in "Take This Waltz," Lindsay Lohan in "Labor Pains," and Jamie Lee Curtis in 2002's "Halloween: Resurrection."
While promoting "Take This Waltz," Kirby told the U.K.'s Look magazine that he had real chemistry with co-star Michelle Williams. "There was a kind of magic in the air," he said in 2011. Only time will tell if Luke Kirby has that same type of magic with Katie Holmes on the "Mania Days" set.
© Copyright IBTimes 2023. All rights reserved.