Katy Perry Called 'Devil Child' By Preacher Father, Keith Hudson; List Of His Upcoming Ministries Tour Dates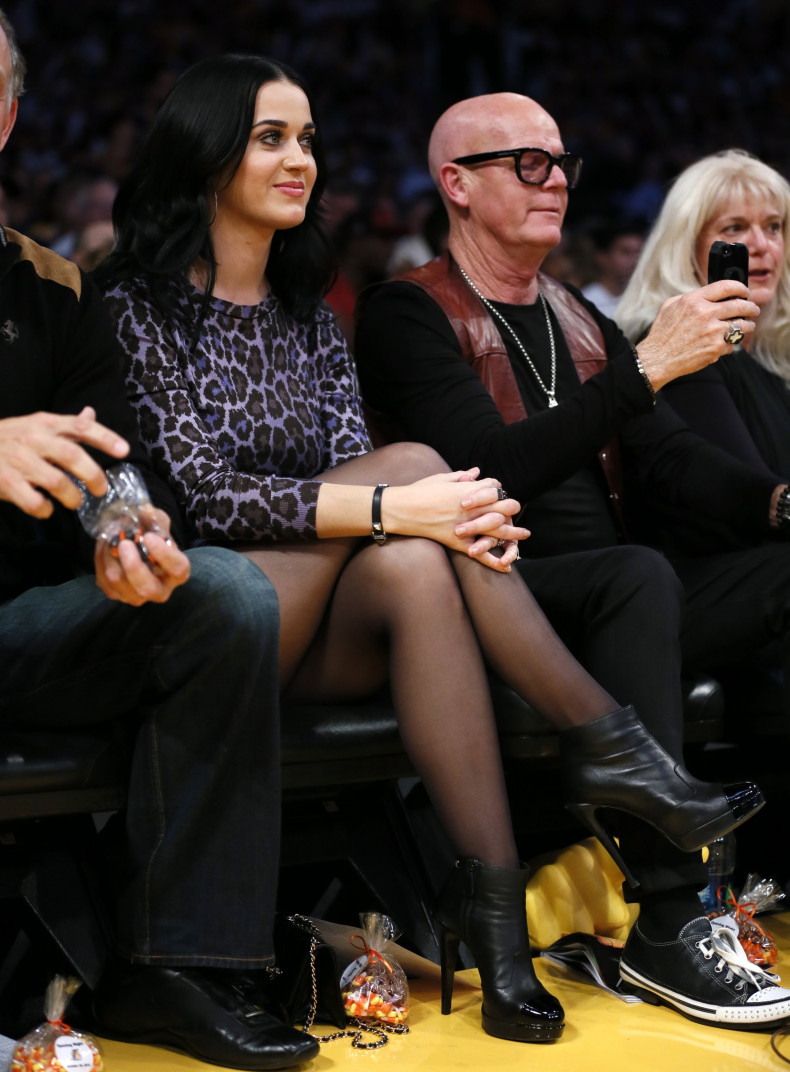 She kissed a girl, and he didn't like it. Pop singer Katy Perry's father revealed his disapproval of the singer's lifestyle during a recent worshipping session, the Sun reported Thursday.
The 28-year-old singer's father, Keith Hudson, allegedly telling members of a Sante Fe Springs, Calif., congregation recently that his daughter is a "devil child" who needs "healing." An unidentified source at "The Urgency Tour" event stated that Hudson said for those in attendance to "pray for Katy."
"They ask how can I preach if I produce a girl who sang about kissing another girl?" said Hudson of Keith Hudson Ministries, who admitted attending the singer's sell-out concerts are a source of contention for him and his wife, fellow religious preacher, Mary Hudson.
"I was at a concert of Katy's where there were 20,000. I'm watching this generation, and they were going at it. It was almost like church," Keith said. "I stood there and wept and kept on weeping and weeping. They're loving and worshipping the wrong thing."
According to a source, after the service, the Hudson family allegedly asked for donations from attendees to help fund the couple's upcoming trip to Switzerland after the completion of their American church star speaking tour, telling viewers they needed "not one or two dollars, but 20s."
According to the family's website, the couple has been ministering together for 32 years, stating that they believe that those who reject religion will endure "everlasting punishment and torment in hell."
Mary made an appearance in the singer's 2012 documentary, "Katy Perry: Part of Me," telling Perry she wouldn't attend her concerts during which the singer is known to flaunt barely there attire, saying, "I'm not going to watch you if you've got half your clothes off."
Perry, a former church singer, previously spoke about the effects her risque career choices have had on her relationship her parents, admitting to ABC News in 2012 that she isn't a devout Christian.
"I still have a moral compass, I hope. I still try to make all of my decisions with integrity and respect," she said.
Upcoming Keith Hudson Ministries 'The Urgency Tour' Dates
Bakersfield, Calif. -- Compassion Christian Center, Sunday, 9:00 a.m.-11:00 a.m.
Chula Vista, Calif. -- Spectrum Church, May 10, 7:00 p.m.-7:30 p.m.
Santa Barbara, Calif. -- West Coast Believers Church, May 12, 10:00 a.m.
Los Angeles, Calif. -- West Coast Believers Church, May 12, 6:00 p.m.
Stockton, Calif. -- West Coast World Outreach Church, June 21, all day
Martinez, Calif. -- Gateway Church, June 23, 9:15 a.m.-11:00 a.m.
Miami, Fla. -- MetroLife Church, July 20-21, 12:00 a.m.
Puerto Rico -- Aug. 30-Sept. 1, all day
Granger, Ind. -- Oasis Church, Oct. 2, all day
Westminster, Calif. -- Sanctuary Church, Oct. 20, 9:00 a.m.
Newburgh, Ind. -- Abundant Life Community Church, Oct. 27, all day