Kehlani Gets Confronted By Conservative Influencer At Starbucks Drive-Thru; This Is How She Responded
Kehlani has responded by thanking her fans after a video, which showed conservative influencer Christian Walker confronting her at a Starbucks drive-thru, went viral on social media.
Christian is the son of former NFL player Herschel Walker, who is now a Georgia Republican Senate candidate. He is also known for being a supporter of former President Donald Trump.
The video showed Christian yelling at the singer for allegedly telling Starbucks baristas that he is an "a--shole" and they need to be "safe" around him. The influencer himself posted a clip of the argument on Twitter. However, he didn't mention why she called him that.
In the video, Christian can be seen stepping out of his vehicle and walking toward the pop star, who was sitting in her car.
"Everyone's entitled to an opinion — you're so rude, or you wouldn't be telling barista workers that I'm an a--hole," Christian yelled at the singer and in response, Kehlani just smiled at him.
"Get your drink and go away. I can have an opinion like everybody else. Why are you entitled to an opinion and not me," Christian continued. "You're the a--hole. Get your drink and go."
After sharing the video Wednesday, Christian called Kehlani a "mediocre singer that everyone's forgotten about."
"Kehlani, told my baristas at Starbucks that I was an 'a--hole' and to be 'safe around me.' Well, I set her straight," he wrote. "I'm tired of these fake woke people being rude to everyone and acting like they're the good ones."
Many social media users supported the pop star after the video went viral.
"As a former barista that has helped Kehlani she is insanely nice and very respectful so if she's calling you an a--hole, you probably are one," one person wrote, while another one added, "She's more famous than you lol."
One Twitter user quoted one of Christian's old tweets in which he claimed "i love kehlani soo much" and questioned, "You acting like you didn't say this..?"
Following this, the singer took to her Instagram Stories feed to thank fans for supporting her.
She shared a screenshot of one comment that read, "Kehlani woulda whooped him. y'all better not let that earthy motherhood doula aesthetic fool you."
In response, the singer wrote, "Gotta let the fools, fool."
Kehlani identified herself as non-binary before announcing that she is a lesbian. She shared a video on TikTok last year confirming her identity.
"I am gay, gay, gay. … I finally know I'm a lesbian," the singer said in the video.
On the work front, Kehlani dropped a music video, titled "Beautiful Lies," in collaboration with rapper Yung Bleu last December.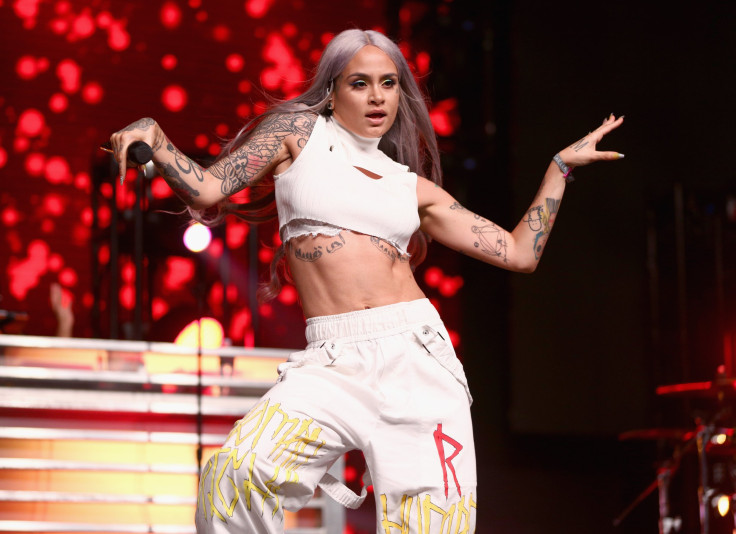 © Copyright IBTimes 2023. All rights reserved.
FOLLOW MORE IBT NEWS ON THE BELOW CHANNELS