Kelis Is Trending After Fans Learn Pharrell Allegedly 'Tricked' The Singer Out Of Money
Fans are raving after "Milkshake" singer Kelis said she never saw any money from the sales of her first two albums.
In a recent interview with the Guardian, the 40-year-old revealed what she was reportedly told by The Neptunes, a popular production duo consisting of Pharrell Williams and Chad Hugo, in regard to the money from her projects "Kaleidoscope" and "Wanderland."
"I was told we were going to split the whole thing 33/33/33, which we didn't do," she said.
Now, around 20 years later, Kelis says she still regrets not reading more carefully before signing the contract. She claims she was "blatantly lied to and tricked" by "The Neptunes and their management and their lawyers and all that stuff."
The singer, who was formerly married to rapper Nas, said she did not initially notice the financial void because she was making a decent amount of money from touring. "And just the fact that I wasn't poor felt like enough," she explained.
However, when she later approached her "friends" about the financial issue she was met with a harsh reality. "Their argument is: 'Well, you signed it.' I'm like: 'Yeah, I signed what I was told, and I was too young and too stupid to double-check it.'"
As a result, she decided to branch out and work with other producers for her third studio album "Tasty," and said she could tell The Neptunes "were really offended."
She recalls seeing Pharrell a few years ago while he was performing and him nodding to her in the audience. The "Bossy" singer took that nod as a signal that the tension was now gone, and simply nodded back despite never getting her money.
"I'm like, OK, I'm not going to yell back: 'You stole all my publishing!'" Kelis said. "So you end up nodding back and everyone thinks everything's great. Like, whatever."
Despite this, Kelis, who now lives on a farm with her new husband and two children, said thanks to her faith she is not angry, but still would never work with him again. "Ummm, at that point there's having faith and there is also just stupidity," she said.
However, her fans don't seem to be as forgiving.
Since the interview's release, many users can be seen shaming Pharrell on Twitter and requesting he pay up. The "Happy" singer has not yet commented on the allegations.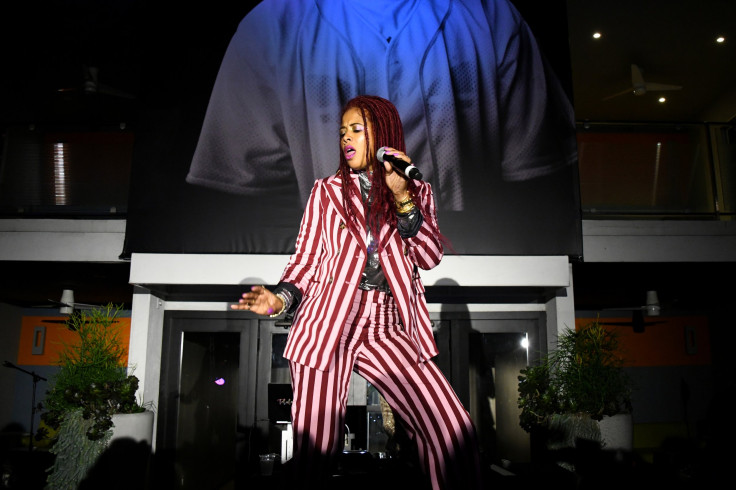 © Copyright IBTimes 2022. All rights reserved.
FOLLOW MORE IBT NEWS ON THE BELOW CHANNELS