Kellan Lutz Wants An Oscar But Will Fellow 'Twilight' Stars Kristen Stewart And Robert Pattinson Win First?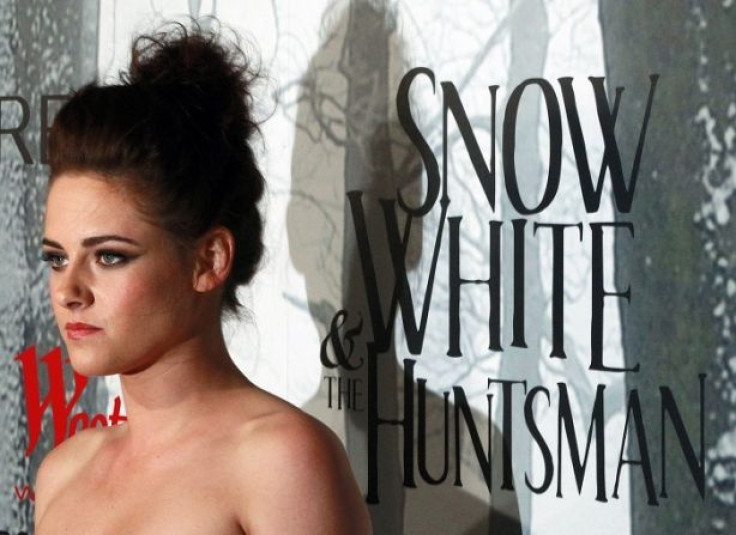 When fans of the "Twilight" saga think about the enormously popular movies the first two actors that come to mind are probably Kirsten Stewart and Robert Pattinson, followed by Taylor Lautner. Now, fellow "Twilight" star Kellan Lutz has entered the headlines for a few comments he recently made during an interview with Dujor magazine.
"I want to act for the rest of my life. I'll win an Oscar one day, but I'm in no rush to get there," Lutz said. "I don't care if that takes me 50 years and I'm old. I just love what I do."
The pure size of the "Twilight" audience might be enough to vault Lutz into the Oscar conversation. In 50 years fans might be marveling at the actor's psychic ability but today some fans might be irked that Lutz didn't mention his co-stars in the "Twilight" franchise. Lautner has certainly contributed to the franchise's success but part of the reason the vampire movies have garnered so much fanfare in recent months is because of the drama between jilted lovers Stewart and Pattinson.
Lutz plays Emmett in the "Twilight" movies, brother of Pattinson's character Edward. Entertainment Weekly reports that although Lutz, Pattinson and Stewart still might be too young to earn awards talk, a couple of their fellow actors have come closer. Michael Sheen, who plays Aro, has starred in "Frost/Nixon" and as Tony Blair in "The Queen," both movies were given Oscar nominations. Anna Kendrick also had some experience at the award show when her film "Up In the Air" was given a nod.
A poll on Zimbio.com had fans voting Pattinson as the "Twilight" actor most likely to win an Oscar in his career, followed by Stewart then Ashley Greene.
While Stewart probably won't win the most prestigious award in the film industry for her portrayal, she could be at the focus of the award conversation when "On the Road" sees a wider release. Based on the seminal novel by beat writer Jack Kerouac, "On the Road" has Stewart appearing topless as a girlfriend to the main character. Early reviews are calling the movie a radical departure from Stewart's turn as a teen vampire.
Not all of Stewart's fans will be pulling for her, though, after it was revealed Friday that the 22 year old star cut short what was supposed to have been a 30-minute Q&A session. USA Today reported that although more than 5,000 questions were submitted, Stewart only was able to give a few half-hearted answers to questions about the French perfume she was promoting.
© Copyright IBTimes 2023. All rights reserved.
FOLLOW MORE IBT NEWS ON THE BELOW CHANNELS