Kelly Clarkson Reveals Time She 'Destroyed' Trash Can During Cringeworthy Bathroom Emergency
Kelly Clarkson may have shared a little too much information while speaking to country singer Clint Black during his appearance on her daytime talk show.
On Thursday, "The Voice" judge opened up about an embarrassing moment she had during one of her concerts. Black appeared on "The Kelly Clarkson Show" to promote an upcoming episode of his talk show "Talking in Circles," E! News reports.
The episode featured his conversation with Sara Evans in which she revealed she previously urinated on stage. "How many of us haven't peed on stage?" Black asked Clarkson.
The 38-year-old admitted that she has previously to gone to the bathroom while performing, but her situation was far worse. "Well, I'll tell you right now, there was one time—it wasn't pee, my friend," she explained.
"I got some kind of wrecked up from some kind of food. We were in an arena—and I shouldn't tell this story, but like I said, my man, I don't have a filter."
Clarkson revealed the incident went down during a wardrobe change. "I had to run backstage to my quick-change. I grabbed this poor trash can, and boy, I destroyed it. It was bad. It was bad, Clint! And we might have to edit this out, but I'm just sayin', it happens. What are you supposed to do?"
The virtual audience along with the country singer laughed at Clarkson's story. Black later joked he needed a moment to regain his composure after "trying to visualize" Clarkson's ordeal.
While Clarkson confessed to the cringeworthy moment, she previously admitted she does her best to avoid embarrassing herself if she can.
During the Monday night episode of "The Voice," she admitted to her team's celebrity advisor, Luis Fonsi, that she was afraid to cover his hit song "Despacito"
"I just realized something," Clarkson said to Fonsi. "You have the one song in history that I'm afraid to cover — 'Despacito.'"
Although Fonsi encouraged her to cover his song, Clarkson revealed she thought it would be best if she avoided it.
"I have practiced so hard because I love singing in Spanish and different languages, and it is like the biggest song of all time," she said. "But you're like, 'You know what? I'm gonna leave that alone!'"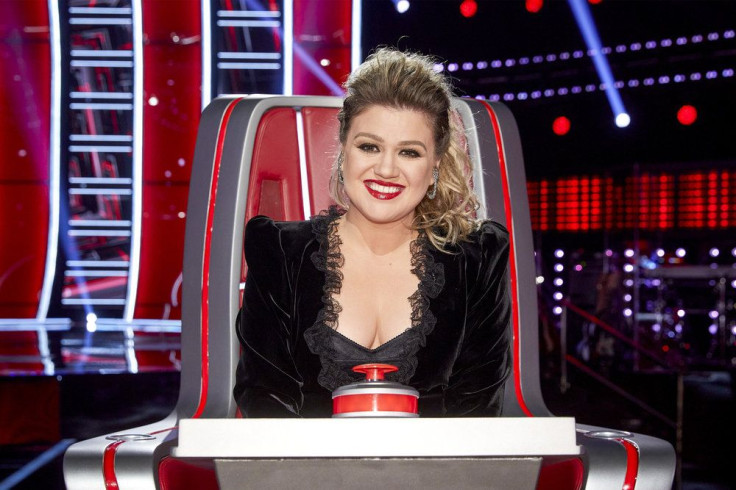 © Copyright IBTimes 2023. All rights reserved.