Twitter On Kelly Clarkson Interviewing Jill Biden: 'It Should Have Been Melania Trump'
KEY POINTS
Kelly Clarkson will visit first lady Jill Biden at the White House for the Feb. 25 episode of her talk show
Some Twitter users accused Clarkson of snubbing former first lady Melania Trump
Others defended Clarkson, pointing out that it may have been Trump's decision not to come on her show
Kelly Clarkson will sit down with Dr. Jill Biden at the White House later this month for her first solo broadcast interview as first lady. However, some social media users appear to be unhappy that Melania Trump was not given the same treatment during her time as FLOTUS.
The host of Daytime Emmy-winning "The Kelly Clarkson Show" announced on Twitter Wednesday that she will be visiting Biden at the White House for the coveted one-on-one, which airs on NBC Thursday. The two will discuss the first lady's commitment to "education, military families, cancer research and bringing the country together," Deadline reported.
A number of Twitter users are already looking forward to "The Kelly Clarkson Show: White House Edition with the First Lady, Jill Biden" as this will be her first solo televised interview since her husband took office in January. Biden will also be taking questions from the show's live virtual audience.
"This is so awesome. 2 divine and inspiring woman. Can't wait to see it," one fan commented.
However, some accused Clarkson of snubbing Biden's predecessor.
"It should have been Melania trump," one commented, while another wrote, "I must have missed your interview with Melania."
"Melania would be much better but I know how to change the channel," a third user wrote.
"As a celebrity you should not show bias. Your fans come from the left and the right. Did ya interview Melania? Just curious. I dont like my music choices being decided by politics," another netizen commented.
However, others defended Clarkson, pointing out that it may have been Trump's decision not to come on her show.
"The former First Lady never invited Kelly to visit. Plus the show was new & didn't have the recognition it deserved. ALSO Melania opted out of many interview options. Exactly how many talk shows did you EVER see Melania on?" one wrote.
"Melania refused to do talk shows so don't blame Kelly," a second user added.
"Melania didn't want to be interviewed. Her choice," another wrote.
"Melania didn't do interviews one-on-one. All she had to do was reach out. A TON of people, including Kelly, would have wanted an interview. And she didn't get magazine covers b/c they require an interview to go with it. And Melania didn't want to do them. Her choice," another commented.
Last week, CNN reported, citing unnamed sources, that Trump was "bitter" over Biden's publicity. However, insiders who "worked closely with her" also said Trump turned down several offers to appear on magazine covers and TV interviews, per the report.
"Donald was more upset about Melania not getting magazine covers than Melania was," Stephanie Winston Wolkoff, who once served as the former first lady's senior adviser, told CNN, adding, "Melania intentionally didn't do press as a defense mechanism. She and I would always discuss this reasoning and that's why everything was choreographed or emailed, or be 'approved' quotes or statements that I would often write."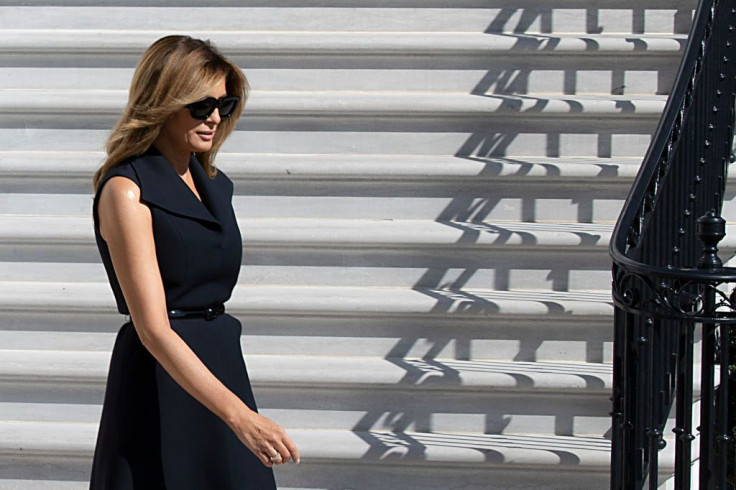 © Copyright IBTimes 2023. All rights reserved.
FOLLOW MORE IBT NEWS ON THE BELOW CHANNELS