Kelly Osbourne Felt Humiliated to Tell Parents About Elle Schneider: Report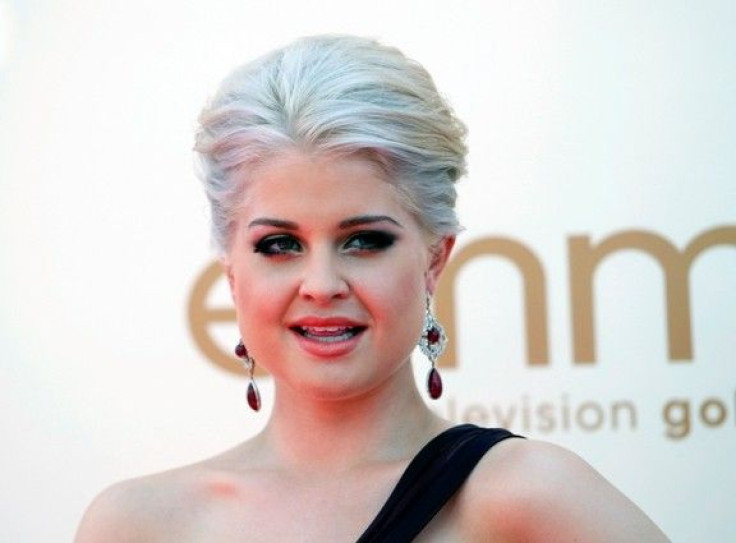 Kelly Osbourne said she felt humiliated in telling her parents that her ex-fiance Luke Worrall cheated on her with transgender model Elle Schneider.
Osbourne, 27, got engaged to Worrall, a male model, in March 2009 and they split a year later because of allegations that Worrall had a fling with Schneider, who is awaiting gender reassignment surgery.
Having to tell them my fiance had cheated on me with a tranny who sold his/her story to the press [was the most uncomfortable moment]. It was so humiliating, Osbourne reportedly told Glamour Magazine, according to contactmusic.com. Everyone kept telling me that Luke was cheating on me, but I never believed them. It's hard enough to get your head around someone cheating on you, but when someone is a chick with a d**k? Up until then, I'd always thought that the worst way to get cheated on would be with an ugly girl. Don't you think?
Osbourne reportedly went on to say that if men cheated with a gorgeous girl it makes some kind of sense.
But men are different, I guess, they can have emotionless sex, she reportedly added.
But while Osbourne may feel heart broken that Worrall cheated on her, some say that it is the transgendered community that should be hurt by her recent ranting.
The Transadvocate.com, which was created by Marti Abernathey to give a voice for transgender advocates, recently ran an artcle titled Kelly Osbourne's Transphobic Rant: Humiliated by Chicks With Dicks and Trannys. The author of the article noted that Osbourne's rant was hate filled.
While I think it's horrible that Osbourne was cheated on, her hate filled rant that used some of the most objectifying and dehumanizing words is even worse, the article read. She's implying that the trans woman in question has no value, other than sex. That you'd have to have emotionless sex with a trans woman.
The author also asked Osbourne if she ever thought of the reason Worrall cheated on her.
Kelly, did you ever stop to think that maybe he cheated on you because of your bigoted and intolerant attitudes? the author asked.Just a thought. Hate is a pretty ugly thing to be around.
But it seems Schneider doesn't have a problem with Osbourne as in February she told Out Magazine that she and Osbourne became close after finding out that Worrall was two-timing them.
When we realized that Luke had been two-timing us, we began bonding, Schneider said. I would help her out whenever she'd call me and cry or need someone to speak to, because I was the only person that she could relate to. After I ended everything with Luke, she was there for me and helped me get through it.
© Copyright IBTimes 2023. All rights reserved.