Kelly Preston Dead: Celebrities Pay Tribute To Late Actress
KEY POINTS
The entertainment industry is mourning the loss of actress Kelly Preston
Celebrities like Daniel Dae Kim, Josh Gad, and many more pay tribute to the late actress
John Travolta, Preston's husband, confirmed the news of her passing on Instagram
John Travolta's wife, Kelly Preston, died at the age of 57 on July 13 after battling breast cancer. The entertainment industry is currently mourning her loss, and many celebities are paying tribute to the late actress on social media.
Russell Crowe, Preston's longtime friend, shared a heartwarming message on social media saying that she was a "lovely" person. In his message, the "Gladiator" star also revealed that they met each other in the year 1992 and auditioned together for the movie "Breaking Up" in 1995.
"Kelly Preston. Can't remember where, but, met first in late '92 I think. Such a lovely person. In 1995 we auditioned together for 'Breaking Up,' Salma Hayek got that gig. I haven't seen her much, but when I did, she was always the same sparkly-eyed gem. Love to her family. R.I.P.," Crowe wrote on Twitter.
Actor Josh Gad was pretty "shocked" to hear the superstar's demise. He noted that she was a wonderful human being and it's heartbreaking to hear the news of her passing at such a young age.
"I'm in absolute shock. What a beautiful and amazing actress and person. So sad to hear of her passing at such a young age. My heart goes out to John Travolta and the entire family. What a loss. RIP #KellyPreston," Gad wrote.
"Lost" actor Daniel Dae Kim also paid tribute to Preston by recalling his experience working with the "Jerry Maguire" star. Dae Kim said he was "lucky enough" to work with her in one of his very first films, "For The Love Of The Game."
He also praised the actress for the "warmness" and "kindness" she showed to a "nervous" actor while shooting.
"I was lucky enough to work with her on one of my very first films, 'For Love of the Game.' We were shooting on cold days in Colorado, but she couldn't have been warmer or kinder to a young, nervous actor trying to make good. I'll never forget that. Thank you, Kelly. #RestInPeace," Dae Kim tweeted.
Meanwhile, Arnold Schwarzenegger said that he was "lucky enough" to star with her in the movie "Twins" and also revealed that she was an extraordinary talent.
"Kelly Preston was extraordinary. I was lucky enough to star with her and direct her, and her talent was off the charts. She had such a big heart, she was a wonderful wife and mother, and my thoughts are with John and the whole family," Schwarzenegger shared on Twitter.
Travolta confirmed the news of his wife's passing on Instagram, saying that Preston lost her two-year battle with breast cancer.
The former model and Travolta had been married for 29 years. They have two children together, Ella, 20, and Benjamin, nine. They also had a son named Jett, who unfortunately died at the age of 16 in 2009.
Below are more tributes from other members of the entertainment industry: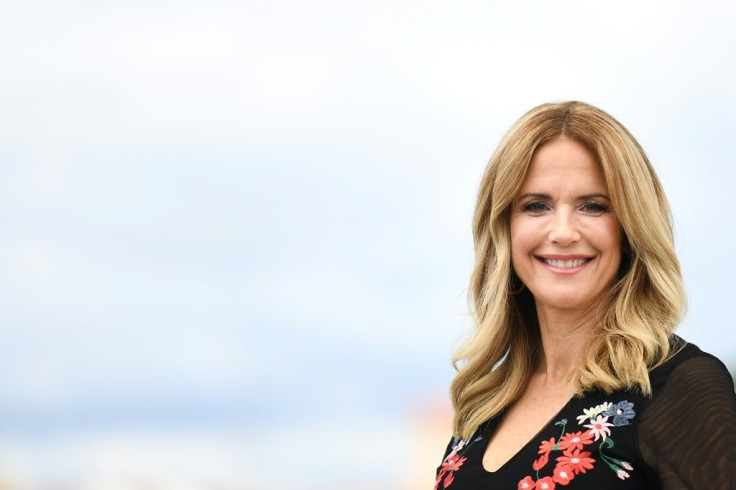 © Copyright IBTimes 2023. All rights reserved.