Kelly Ripa, Mark Consuelos Respond To Speculation After His Tight Pants Photo
KEY POINTS
Kelly Ripa shared throwback photos of their family's Halloween celebrations and costumes on Instagram
One photo showed Ripa's husband wearing tight pants that highlighted his nether regions
Mark Consuelos said a shadow was causing the "bulging effect"
Kelly Ripa spoke out about her husband Mark Consuelos' package after a photo of him wearing tight pants received a lot of attention from fans.
On Friday, Ripa shared some throwback photos on Instagram of their family's Halloween celebrations and costumes over the years. One photo featured Consuelos and friend Bruce Bozzi dressed as Jon Baker and Frank Poncherello, the motorcycle cops from the TV series "CHiPS."
In the snap, the "Riverdale" actor is wearing a tight uniform, with skintight pants that highlighted his nether regions.
"I know where Ponch keeps his gun," one follower commented, while another wrote, "Your husband stuffed his pants."
"Mark is packing a gun in his cop uniform," a third Instagram user commented.
"Those man pants were pretty tight lmao. Love the pics," another wrote.
The couple saw the comments and took the time to respond.
"Full disclosure," Consuelos commented. "I believe that's definitely a shadow that's causing that bulging effect."
"Ummmmm baby are you seeing shadows?" Ripa replied to her husband of 24 years.
"Pretty sure," he added.
Ripa and Consuelos love to comment on each other's social media posts, something that often has fans amused. Unlike netizens, however, their three kids — Michael, 23, Lola, 19, and Joaquin, 17 — are not impressed to see their parents flirting online.
In February, Rip joked that she was about to get an "oil change" as a friend posed under her skirt. "Been there," Consuelos commented.
Their daughter, Lola, was not happy with the exchange. "Been there. Absolutely repulsive," she wrote.
Meanwhile, Ripa celebrated her 50th birthday earlier this month. According to an insider, the "Live with Kelly and Ryan" host is in her best shape mentally and physically. She had a double celebration because the Emmy award winner's show also beat Dr. Phil's for the first time in years.
Ripa shared photos of her birthday bash on Instagram and received sweet tributes from her husband and her friend, Oprah Winfrey.
"Thank you! Yes you, and everyone who made me feel so loved. I am 50. There. I said it #birthday #50," she wrote in the caption.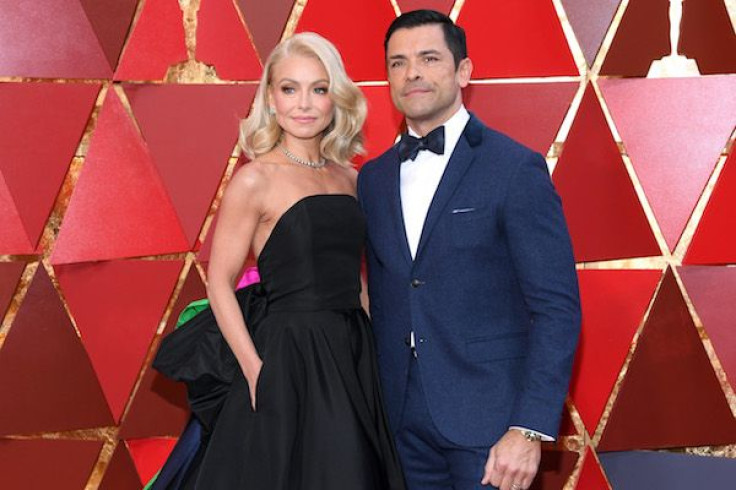 © Copyright IBTimes 2023. All rights reserved.