Kelly Ripa Says She Needed Time To 'Process' Michael Strahan's Announcement He's Leaving 'Live!'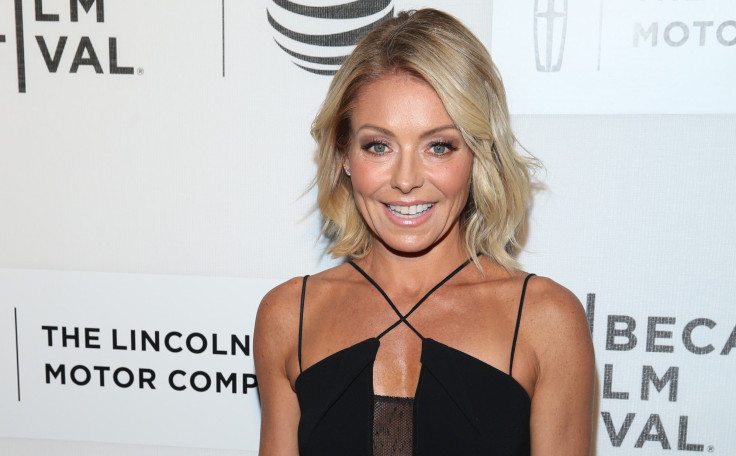 Kelly Ripa has finally commented on Michael Strahan's leaving "Live! With Kelly and Michael" to join "Good Morning America" full time. Ripa hasn't publicly spoken out about his big announcement, but she did address it in an email to staff.
According to People magazine, Ripa sent a short email to her team Friday night thanking them for being patient as she came to terms with news that Strahan would be saying goodbye to their show in the fall. "Sorry for this late Friday night email. I wanted to thank you all for giving me the time to process this new information," the email read. "Your kindness, support, and love has overwhelmed me. We are a family and I look forward to seeing you all on Tuesday morning. Love, Kelly."
Ripa's email is the first time she's said anything about the "Live!" shakeup since news broke Tuesday. It was reported that the veteran co-host, 45, was "livid" over Strahan's announcement because she found out shortly before the public did.
The day after the announcement, Ripa called out of work and was then spotted Thursday leaving her New York condo with husband Mark Consuelos. It's believed that the pair is currently on vacation in Turks and Caicos.
According to TMZ, Ripa agreed to return to work next week only because she was promised that the long-running show wasn't being canceled. The outlet reported that there's been talk of "Good Morning America" expanding from two hours in the morning to three, and replacing "Live!" TMZ also claimed that Ripa would rather see Strahan leave ahead of his September departure because she doesn't get along with him.
If there is strife between Strahan and Ripa, he hasn't been letting it show. The former football player, 44, gave Ripa a nice shout-out Thursday during "Good Morning America," telling his co-hosts that he's going to miss "everybody at 'Live!'"
"I've been sitting next to Kelly every day and having a lot of fun on that show the last four years," he said. "I'm very thankful to her because I've learned so much from her and [producer] Michael Gelman."
© Copyright IBTimes 2023. All rights reserved.