Kelly Rowland SXSW Panel: Dark-Skinned Women Need More Role Models In the Entertainment Industry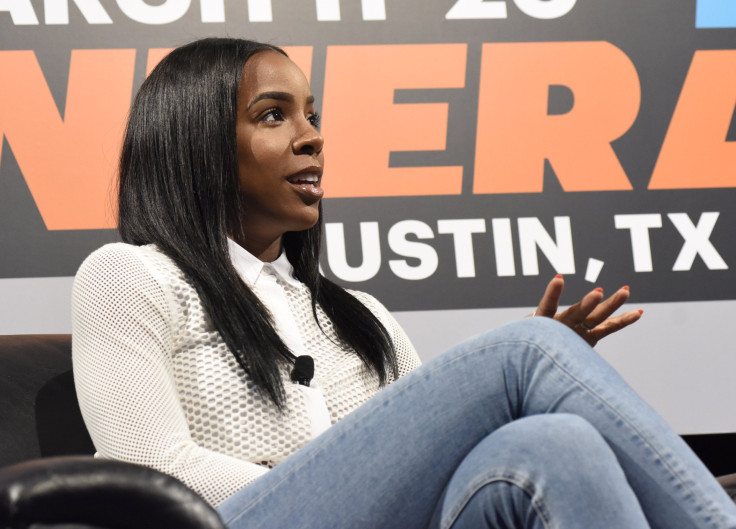 As a dark-skinned African-American woman in a diversity-challenged entertainment industry, singer and TV personality Kelly Rowland declared over the weekend that women who look like her deserve to see more pop culture role models. Rowland, a former member of Destiny's Child, which is one of the best-selling U.S. all-female pop groups in history, said she and the producers of a new talent reality show are working to make that happen.
"One of the things I looked for first was chocolate girls because I feel it's so necessary for my niece ... she has to see more chocolate women," Rowland told an audience at South by Southwest in Austin, Texas, Saturday, during a preview of a new BET show "Chasing Destiny." The show involves Rowland putting together a new girl group, similar to the one she helped pioneer alongside bandmates Beyoncé Knowles and Michelle Williams.
The 35-year-old entertainer said she was inspired by darker-skinned women in the entertainment industry, such as Whitney Houston and Janet Jackson, and by U.S. first lady Michelle Obama today. "No disrespect for lighter women, but we have to see all colors," Rowland said. "I want to be part of a change in that."
Rowland was responding to a question from an audience member who asked her views on the equating of whiteness with beauty. The topic, often referred to in the U.S. and around the world as "colorism," was most recently in the news when the makers of Nina Simone biopic "Nina" released a trailer showing comparatively fair-skinned Dominican-American actress Zoe Saldana as Simone, a famously dark-skinned woman. Saldana donned black makeup and a prosthetic nose for the role.
Outside of the U.S., colorism has manifested in many cultures as a means to exclude darker-skinned women from opportunities and has given rise to a multitude of products that lighten the skin, the Guardian reported. In January, a advertisement in Thailand for skin-whitening pills, promoted with the slogan "Whiteness makes you win" caused international uproar.
© Copyright IBTimes 2022. All rights reserved.
FOLLOW MORE IBT NEWS ON THE BELOW CHANNELS