Kelsey Grammer Slammed By Ex-Wife Camille As 'Extremely Irresponsible' For Photos Of Baby In Car Without Car Seat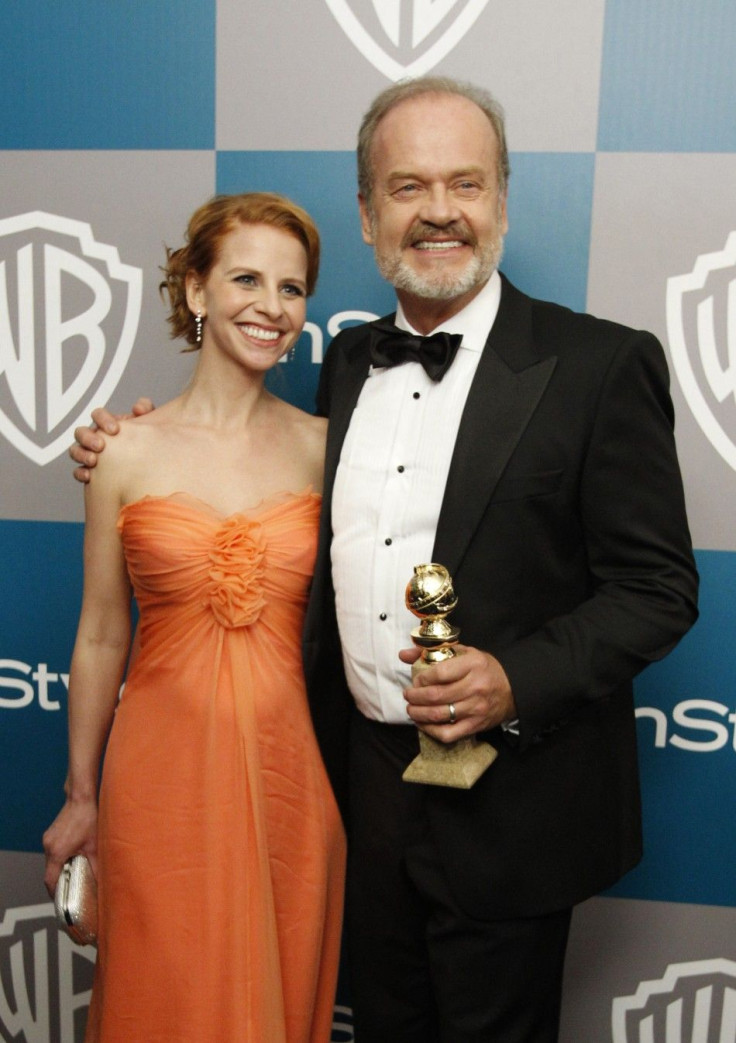 Kelsey Grammer and his ex-wife Camille Grammer have few nice things to say about each other, but that doesn't seem to stop them from commenting on each others' lives. On Wednesday, Camille responded to photographs that had surfaced of her ex-husband that showed him riding in a car with his 4-month-old daughter, Faith, without a car seat, calling him "extremely irresponsible."
When asked about the photos by a reporter from TMZ, Camille said, "I don't think it's good to have a 4-month-old in a car without a car seat ... it's so irresponsible." She went on to say that when they had been raising their two children together, they had always been careful about using car seats. Camille speculated that perhaps Grammer's new wife, Kayte Walsh, felt differently because she was European.
"I mean, he's married to a European girl, maybe they feel differently in Europe. Maybe it's a European thing," said Camille.
Grammer, 57, divorced Camille, a former star on Bravo's "The Real Housewives of Beverly Hills," in 2011 to marry Walsh, a 31-year-old former flight attendant. The couple's daughter, Faith Evangeline Elisa Grammer, was born on July 13, 2012. But despite having already raised several children before, Grammer's parenting skills have come under scrutiny recently.
In October, the "Frasier" star came under fire from Kendra Wilkinson-Baskett, who said she was disgusted that the actor brought his infant daughter to a Halloween party at the Playboy mansion.
Wilkinson-Baskett, a former star of "The Girls Next Door" and a onetime resident of the Playboy mansion, was caught on camera ranting about Grammer's behavior. "Oh, he knows how I feel, trust me ... I gave him that eye and I left because of that," said Wilkinson-Baskett. "I'm like, 'This is disgusting.'"
A rep for Grammer defended the car seat incident, saying, "Kelsey went back in and got the car seat and met them at the car. Did the car drive a few yards without the car seat? Yes. At no time does the video show them leaving the airport with the baby not in the car seat."
© Copyright IBTimes 2023. All rights reserved.