Why Did Charlie Hunnam Quit '50 Shades Of Grey'? 'Sons Of Anarchy' Creator Reveals The Truth About Christian Grey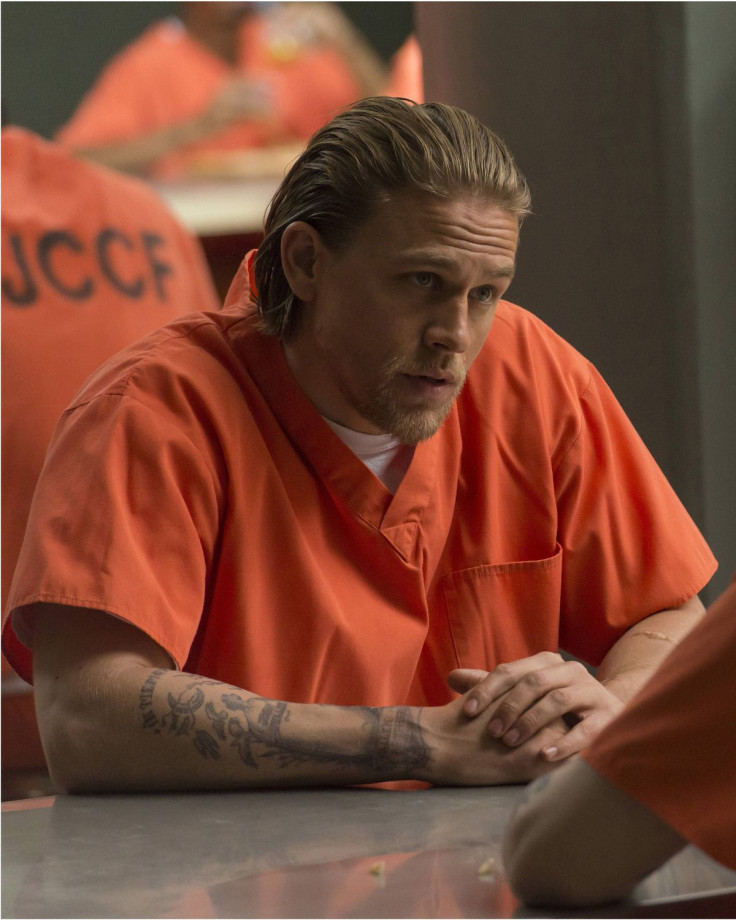 We were so close to seeing Charlie Hunnam ravage Dakota Johnson's "Fifty Shades of Grey" character as the sultry and smooth Christian grey. But in October 2013 the actor decided to bow out of the hyped-up movie based on E.L. James' erotic novels.
"The filmmakers of FIFTY SHADES OF GREY and Charlie Hunnam have agreed to find another male lead given Hunnam's immersive TV schedule which is not allowing him time to adequately prepare for the role of Christian Grey," Universal's statement read of why Hunnam quit "Fifty Shades of Grey."
But according to Kurt Sutter, the creator of "Sons of Anarchy," which Hunnam stars in as the rugged yet lovable Jax Teller, it wasn't his hectic filming schedule that deterred the actor from the salacious role.
In an interview with Deadline Sutter revealed the real reason Hunnam parted ways with the film, set to hit the big screen on February 13, 2015.
"I had conversations with Charlie, when he was offered that role. The advice I gave him was what he knew. It has to be what is on the page. I don't know any of this for a fact. I think he was promised a certain level of…not collaboration, but excellence with the script. And that never materialized," he revealed. "That's why he ultimately stepped away."
It was previously rumored that the reason Hunnam had exited the film was due to creative differences. However, the assumption was never confirmed.
Hollywood Reported revealed in 2013 that Hunnam, who also happens to be a screenwriter (he penned the gothic horror screenplay "Vlad" for Brad Pitt's Plan B and Summit Entertainment), submitted script notes on Kelly Marcel's adaptation of the runaway best-seller only to be denied.
Sutter hinted slight relief that the protagonist of his FX series ditched the handcuffs and slipped his leather jacket back on.
"I haven't seen the movie, only the trailer. I can't really weigh in on the end product. But it's also the thing that can crush a career," he revealed.
Hunnam was replaced by Jamie Dornan as Christian Grey in the anticipated film.
Are you surprised with the real reason Hunnam departed from "Fifty Shades of Grey"? Sound off with your thoughts in the comments section below and don't forget to tune into "Sons of Anarchy" on Tuesday, Sept. 9, at 10 p.m. EDT to watch Hunnam in action on the final season of the FX drama.
© Copyright IBTimes 2023. All rights reserved.