Kendall Jenner Dating Tyler, The Creator? 'Yonkers' Rapper Shuts Down Romance Rumors With Tasteless Joke On Twitter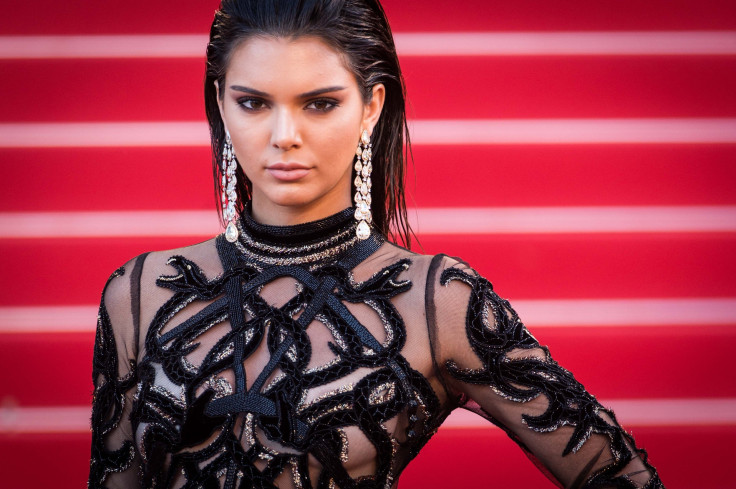 Kendall Jenner and Tyler, The Creator are yet to explicitly deny rumors that they are dating, but based on their recent tweets addressing the romance speculations, it seems it's safe to say that the two are just friends.
Kendall and Tyler sparked dating rumors when they were photographed together on Sunday, Aug. 14, while they were on their way to The Cheesecake Factory at the Grove in Los Angeles.
On Tuesday, however, Kendall and Tyler seemed to dismiss the murmurs when they both took to Twitter to address them in a rather sarcastic way.
"@f--ktyler apparently we're dating," Kendall tweeted.
To which Tyler replied: "NOT POSSIBLE, WE'RE BOTH GAY."
While some people might think that the "Yonkers" rapper was just trying to be "funny" with his tweet, The Huffington Post noted that Tyler's comment could also be seen by others as offensive or just plain tasteless because someone's sexuality shouldn't be the butt of a joke.
For some fans, however, Kendall and Tyler's tweets aren't really necessary because they are pretty sure that there is no romance brewing between the two who have been friends for several years now. In fact, the duo are so close to one another that they even made headlines back in 2015 when they confusingly exchanged insults and middle fingers during Tyler's show at Coachella.
"Kendall Jenner here, thinking she cute and s--t," the rapper said (via Us Weekly) at the time. "Hey, Kendall, Kendall, Kendall … I'm over here to your right. F--k you."
The 25-year-old music artist later explained to Billboard that it was all just fun banter between them. "Yeah, that's my n---a. I'm really good friends with her," he said. "It was literally a joke. Like, if you saw your friend, you'd be like, 'F--k you!' and then go get coffee after."
Tyler isn't the first rapper the 20-year-old "Keeping Up with the Kardashians" star has been linked to in recent weeks. Earlier this month, a source told Us Weekly that Kendall is "full-on dating" rapper A$AP Rocky. "It's the real deal," added the insider of the pair, who first sparked rumors of a hookup when he attended her PacSun launch in New York City in February.
© Copyright IBTimes 2023. All rights reserved.