Kendall Jenner And Harry Styles Dating? Former Couple Pictured In Anguilla On Vacation [PHOTOS]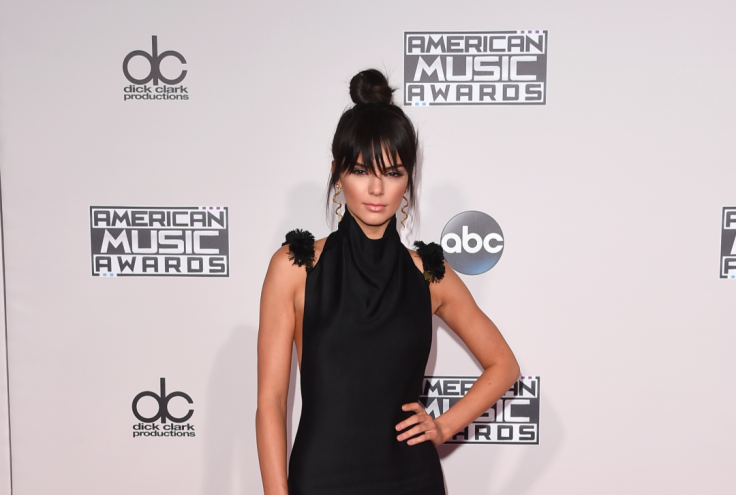 Victoria's Secret runway model Kendall Jenner and One Direction lothario Harry Styles are former flames, but things between the two stars might be heating up again. The young celebs were pictured on the British Island of Anguilla in the Eastern Caribbean, E! Online wrote Wednesday.
The publication also has exclusive photos of Jenner, 20, and Styles, 21. Even though the pictures are blurry, it definitely looks like it's the international model who is next to the British heartthrob at a restaurant called Blanchard's Tuesday.
So how did the news break? Like with "Voice" stars Gwen Stefani and Blake Shelton, fans took pictures of Styles and Jenner. One posted an image to Instagram, even though Jenner isn't in that picture, and there's a tweet that's going viral.
"I'm at dinner with Kendall Jenner and Harry Styles are eating dinner right next to me this is not a drill," the netizen wrote in all caps. The post was liked and shared hundreds of times. Because the two were an item in the past, Twitter was soon aflutter, with many assuming Jenner and Styles had rekindled.
The two briefly dated in November 2013, though nothing got too serious. Back then, they never confirmed rumors they dated -- and still haven't.
The dating rumors come a day after Jenner took to her blog to write about making New Year's resolutions. "I don't write a list down or anything, it's definitely more of an in-my-head kind of thing," Jenner wrote, according to Just Jared. "I set random goals like 'find a boyfriend' but it's not legit at all, lol," she said.
The model also talked about working too much and needing to take more time for herself. "So, I guess my resolution would be to chill out more and have the ability to be a little more spontaneous," she added. "I want to enjoy being home a little bit more. No matter what, 2016 is going to be the best yet. I can feel it!"
Follow me on Twitter @mariamzzarella
© Copyright IBTimes 2023. All rights reserved.