Kendall Jenner vs. Kylie: Model Livid Tyga's Girlfriend Landed Vogue Spread, Source Says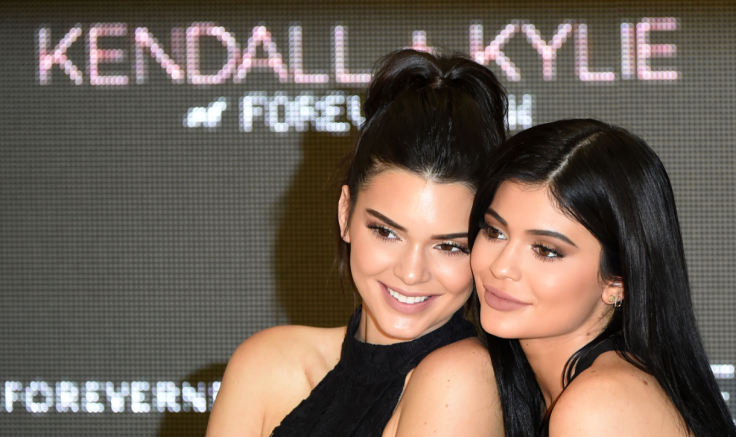 "Keeping Up With the Kardashians" stars Kendall and Kylie Jenner are pretty close; they're sisters, after all. But the two are apparently on the brink of a feud after famed Vogue editor Anna Wintour chose the younger Jenner sister to appear in the magazine's January American issue.
While Kendall has taken the modeling scene by storm, even walking in the coveted 2015 Victoria's Secret Fashion Show, it was Kylie who beat her out for the spread. "Instead of being happy for Kylie, or proud of her, Kendall is actually quite pissed off about this," an insider told Radar Online in an exclusive interview Tuesday.
Kendall is no stranger to Vogue — she's appeared in Japan, France and Brazil. But she hasn't graced the U.S. edition.
To make the seasoned model even more upset, Kylie shot the spread with Bella Hadid, one of her friends. "Kendall legitimately thinks that Kylie is trying to steal her friends and her life, and she cannot stand it anymore," the source said.
But Kylie didn't hint at the apparent feud in the accompanying Vogue article. "I wouldn't be who I am today if it weren't for all my sisters!" she said, according to Radar Online.
Kylie originally had aspirations to be an actress, but now that she's getting calls for magazine covers, she's changed her goals. "Kylie's hired a coach to help her work on her walk so she'll be ready to kill it on the runway," a source told Hollywood Life Monday. "Kendall is supportive to an extent, but there's always competition between these two; if Kylie starts booking a lot of stuff it will become an issue. Modeling is Kendall's thing and it always has been. She doesn't love that Kylie suddenly wants to copy her."
Neither Kylie nor Kendall have responded to the feud rumors, though their fighting has been documented in Season 11 of "KUWTK," which airs on E! Sundays at 9 p.m. EST. Aside from modeling, one of the reported causes of tension in their relationship is the amount of time Kylie spends with her boyfriend, Tyga.
Follow me on Twitter @mariamzzarella
© Copyright IBTimes 2023. All rights reserved.