Kennywood Shooting: 3 Wounded After Altercation At Amusement Park Near Pittsburgh
Police are investigating a shooting at a Halloween-themed festival in an amusement park near Pittsburgh that left three people wounded, including two teenage boys.
The incident occurred on Saturday at Kennywood amusement park in West Mifflin.
The three victims — a 39-year-old man and two 15-year-old boys — suffered leg wounds from the shooting. The man and one of the teens were transported to the hospital by emergency responders. The man was later released from the hospital.
The other teen, who was grazed by a bullet, was taken to the hospital by a relative. Both teens have been listed in stable condition.
Officers responded to reports of shots fired around 10:49 p.m. ET and discovered an altercation occurred between two groups of teenagers in front of the Musik Express ride.
Police were told a male dressed in a black hooded sweatshirt and a COVID-19 mask fired the shots. Police also recovered a handgun near the scene.
On Sunday, Kennywood General Manager Mark Pauls released a statement about the shooting.
"We are greatly saddened by the violence that occurred last night. Our thoughts are with those who were injured as a result of the incident, as well as all guests and team members affected by what happened," the statement read.
"We have made services available for team members in need of support at this time."
Pauls said the amusement park will work with the police amid the investigation and shared details about safety protocols.
"We are closely collaborating with police as they investigate. Our entry security protocols include a state-of-the-art weapons detection system put into place at the start of this season, video scanning, and bag checks," Pauls stated.
"We regularly supplement our park security staff with officers from the Allegheny County Police Department and West Mifflin Police Department, who were contracted to support our teams during operating hours, including Saturday evening. We will continue to cooperate with authorities throughout their investigation."
Police are urging anyone with information or video of the shooting to contact investigators.
Kennywood was scheduled to open on Sunday but remained closed. The amusement park will reopen on Friday evening.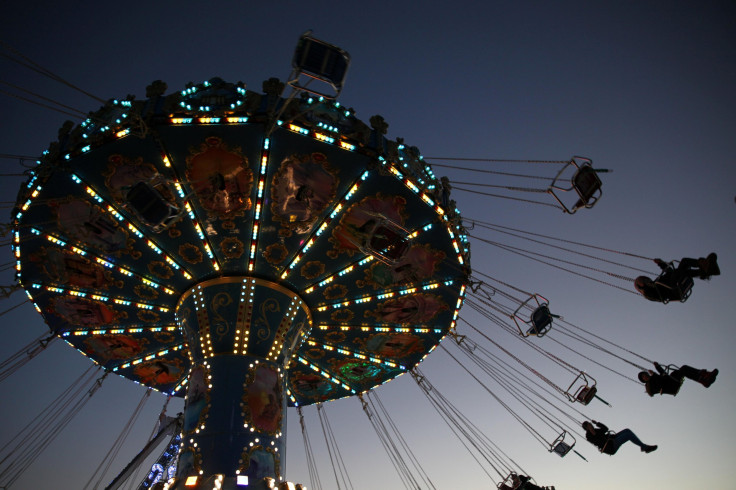 © Copyright IBTimes 2023. All rights reserved.
FOLLOW MORE IBT NEWS ON THE BELOW CHANNELS