Kentucky, Oregon Election Polls 2016: Bernie Sanders Trailing Hillary Clinton Ahead Of Democratic Primary Vote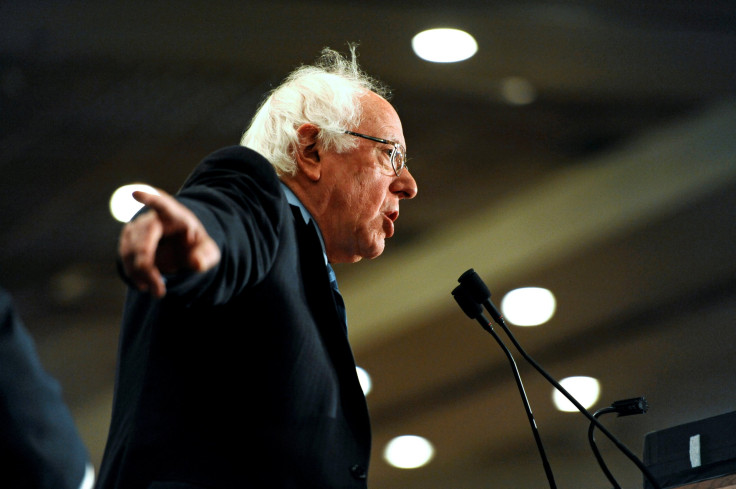 After losing West Virginia last week to Vermont Sen. Bernie Sanders, former Secretary of State Hillary Clinton will try to get back on the winning side of things Tuesday in Kentucky and Oregon's presidential primaries. The most recent polls show she could have a shot at taking both states.
There's a dearth of recent polling in Kentucky, but Clinton has ramped up efforts in the state, planning an additional two days of campaigning. It's a closed primary, which keeps out independent voters, who have largely favored Sanders on a national scale. The most recent poll available, a March Public Policy Polling survey that talked with 501 likely Democratic voters, found Clinton led Sanders by five percentage points, 43 percent to 38 percent. Of course, a lot has changed since March.
There's been more recent polling in Oregon, and the results are projecting good news for the Clinton camp. An Oregon Public Broadcasting poll carried out by DHM Research between May 6 and May 9 found Clinton led by 15 percentage points, 48 percent to 33 percent. The Oregon primary is closed.
Despite recent victories for Sanders in West Virginia and Indiana, the delegate math is still heavily in Clinton's favor. The former secretary of state leads 1,716 to 1,433 in pledged delegates and 524 to 40 in superdelegates, according to the New York Times' count. Sanders would need to win some 70 percent of the remaining votes to tilt the delegate scale in his favor heading into the Democratic convention in July.
On the Republican side, it's essentially all over, with blustery billionaire Donald Trump the presumptive nominee. Oregon is slated to have its GOP vote Tuesday, while Kentucky already held its Republican vote on March 5, which Trump won. For what it's worth, the Oregon Public Broadcasting poll found Trump led dropped-out competitors Texas Sen. Ted Cruz and Ohio Gov. John Kasich by a wide margin.
© Copyright IBTimes 2022. All rights reserved.
FOLLOW MORE IBT NEWS ON THE BELOW CHANNELS