Kenzo Takada Net Worth: Japanese Fashion Designer Left $100M Fortune After Coronavirus-Related Death
KEY POINTS
Kenzo Takada passed away due to COVID-19 complications on Sunday, Oct. 4
The iconic Japanese fashion designer launched home and lifestyle brand K3 this year
He sold the Kenzo brand to LVMH in 1999
Kenzo Takada passed away at the age of 81 on Sunday, Oct. 4, from complications linked to the coronavirus.
The renowned Japanese fashion designer had an estimated net worth of around $100 million at the time of his death, Celebrity Net Worth reported.
Takada built a name for himself as someone who brought Japanese design artistry to global consciousness. He enrolled in Tokyo's Bunka Fashion College, becoming one of the first male students to study design at the school. He then took his craft to Paris, France in the mid-'60s and spent the rest of his career there.
Takada opened his first store, Jungle Jap, in 1970 and debuted his clothes in Tokyo and New York in 1971. The name became controversial back then as the word "Jap" was considered by some in the U.S. as offensive. Being a true progressive in every sense, the Himeji, Japan native tried to erase that stigma, together with his fearless, genderless fashion.
Takada considered Yves Saint Laurent as one of his earliest inspirations. Even though he lacked the resources in his first collection, which were only made from cotton, his designs caught the eye of the bigwigs in the fashion industry and appeared on the cover of Elle magazine.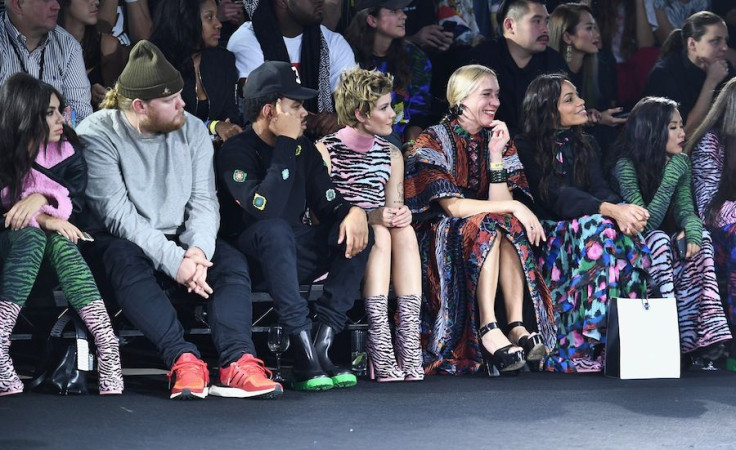 Takada renamed his brand Kenzo and created his own trend instead of just following what was in at the time. His creations were always rooted in Japanese designs.
His efforts were recognized internationally as he racked up award after award. Takada became the recipient of the Fashion Editor Club of Japan Award in 1972. In the decades that followed, he launched his own fragrance line, Kenzo de Kenzo, followed by his skin care line, KenzoKI.
At the height of his success, Takada sold the Kenzo brand to fashion giant LVMH in 1999 and retired as a designer. He was then appointed honorary president of the Asian Couture Federation.
LVMH CEO Bernard Arnault said in a statement following Takada's passing that the Japanese trendsetter "infused into fashion a tone of poetic lightness and sweet freedom which inspired many designers after him."
Tributes coming from known personalities all over the world poured in for Takada. Paris Mayor Anne Hidalgo posted on Twitter that the city is mourning one of its sons.
Before his passing, the 81-year-old was involved in a home and lifestyle brand called K3. Its website revealed that the group behind K3 is composed of Takada, Jonathan Bouchet Manheim and Engelbert Honorat. K3 debuted its pieces in January this year at the Maison & Objet fair.
© Copyright IBTimes 2023. All rights reserved.