Kevin Hart Swims With Sharks Following 'Fatherhood' Success, Shares Video
KEY POINTS
Kevin Hart will lend his voice to animated comedy "DC League of Super-Pets"
Hart will also feature in the action movie "Borderlands"
The comedian welcomed his second daughter with his wife Eniko last year
Kevin Hart has an interesting way to unwind after a busy schedule. He goes for a swim session with sharks.
On Sunday, the 41-year-old comedian, whose latest movie, "Fatherhood," released earlier this month, shared a video of himself swimming with sharks and made sure that his fans knew it was him filming the video.
Hart showed a shiver of sharks at the beginning of the video. He then turned the camera toward himself and waved looking into the lens. The comedian was not alone as some of his friends were also with him during the underwater adventure. However, it was not sure if they were celebrities as only their feet were visible in the video.
"Welp....I don't know where in the h--l I got these balls & this courage from but I f---ing did it," he captioned the video. "I swam with the sharks.... Yes I was scared as s--t. Yes I'm still in shock that I even did it. But the feeling of conquering a fear is priceless....s--t was dope as h--l!!!!! #LiveLoveLaugh."
Many fans praised the comedian for swimming with the sharks.
Comedian Chelsea Handler commented, "You got your balls from me" while fitness trainer Senada Greca (whom Hart follows on Instagram) wrote, "Done it too and don't know how I did it, but it's the most amazing feeling."
Director Eli Roth wrote, "The best. So happy you did that. See? They're adorable!"
"Fatherhood," a family drama starring Hart, released on June 18 on Netflix.
Last week, Roth dropped the trailer of "Fin," a movie based on the mass extinction of sharks. Actor Leonardo DiCaprio serves as executive producer of the film, which will release on July 13 on Discovery Plus.
Hart will be seen next in "The Man from Toronto," which is slated to release on Jan. 14 next year. Another movie, "Borderlands," is currently under post-production and it is helmed by Roth.
The comedian is currently working on "DC League of Super-Pets," which is slated for a May 2022 release. His other projects include "Uptown Saturday Night," "The Great Outdoors," "Ride Along 3" and "My Own Worst Enemy."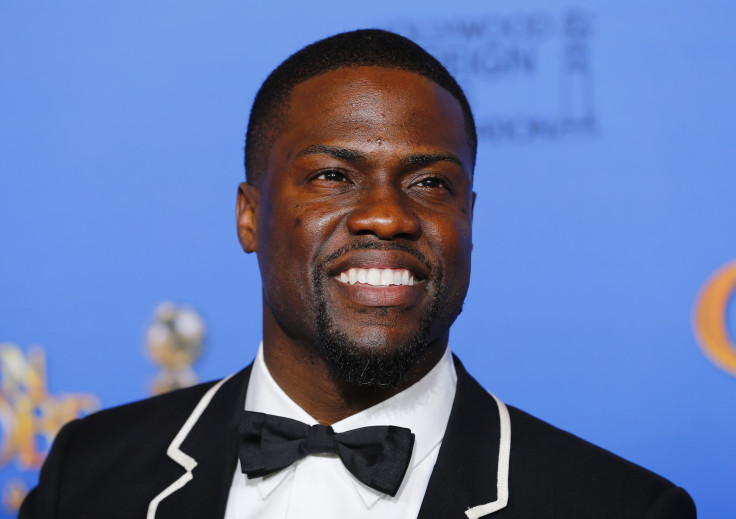 © Copyright IBTimes 2023. All rights reserved.