Kevin Spacey's International Emmy Award Dropped Amid Sexual Assault Scandal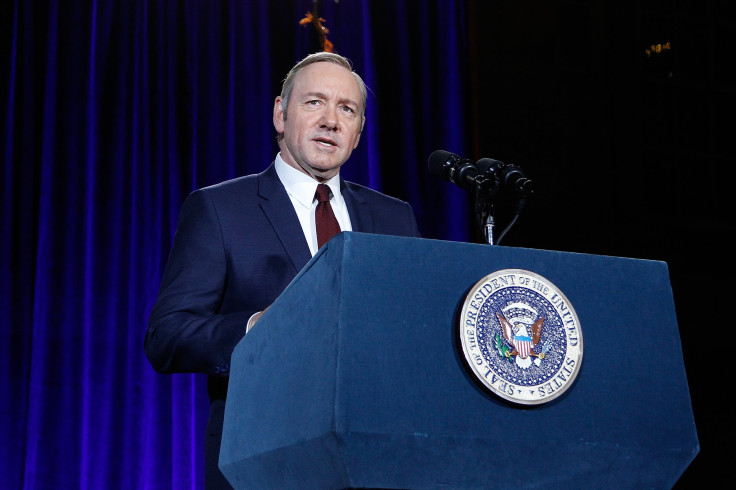 Kevin Spacey is facing the repercussions of his alleged sexual assault of a minor three decades ago.
Anthony Rapp, 46, confessed on Buzzfeed that the "House of Cards" star sexually assaulted him when he was just 14 years old. Just less than 24 hours after his admission, things have started to fall apart for Spacey, 58.
International Emmy Awards announced on its official Twitter page that it will no longer honor Spacey following his sexual assault controversy. "The International Academy has announced that in light of recent events it will not honor Kevin Spacey with the 2017 Intl Emmy Founders Award," the tweet read.
The decision of the International Academy to withdraw the supposed award for Spacey received mixed reactions from netizens. While some were happy that the award-giving body responded to the issue quickly by canceling the award, several were also disappointed because the decision was made without any investigation.
"Without an investigation first? What if he is innocent?" one user wrote.
"That's crap! Innocent until proven guilty! It might not have never happened! He deserves to be honored! He's done so much for others!" another follower commented.
"Way to be spineless. My god, people are tried and convicted in social media these days. Due process is dead," another user added.
Another user felt that the decision was an "overkill." Meanwhile, those who believe in Spacey's talent don't think that he needs an award anyway.
Back in June, Deadline reported that Spacey was set to receive the 2017 International Emmy Founders Award. The award recognizes the "individual who crosses cultural boundaries to touch humanity," and the award-giving body said they believe the actor deserved the recognition.
"Kevin is one of the great multi-dimensional talents in our industry," Academy President and CEO Bruce L. Paisner said of Spacey. "From his acting in many movies and television shows to his successful stewardship of the Old Vic theatre in London and his outstanding deal making and acting prowess in 'House of Cards', he's climbed every mountain there is. We are thrilled that he will be accepting the Founders Award."
Aside from the withdrawal of the award, Netflix's "House of Cards" was officially canceled. The series will be airing its final season in 2018.
What can you say about the decision to withdraw Spacey's supposed 2017 Intl Emmy Founders Award? Share your thoughts in the comments section below.
© Copyright IBTimes 2023. All rights reserved.