Khloe Kardashian Calls Blac Chyna After Possible Kylie Jenner Diss On Instagram: Report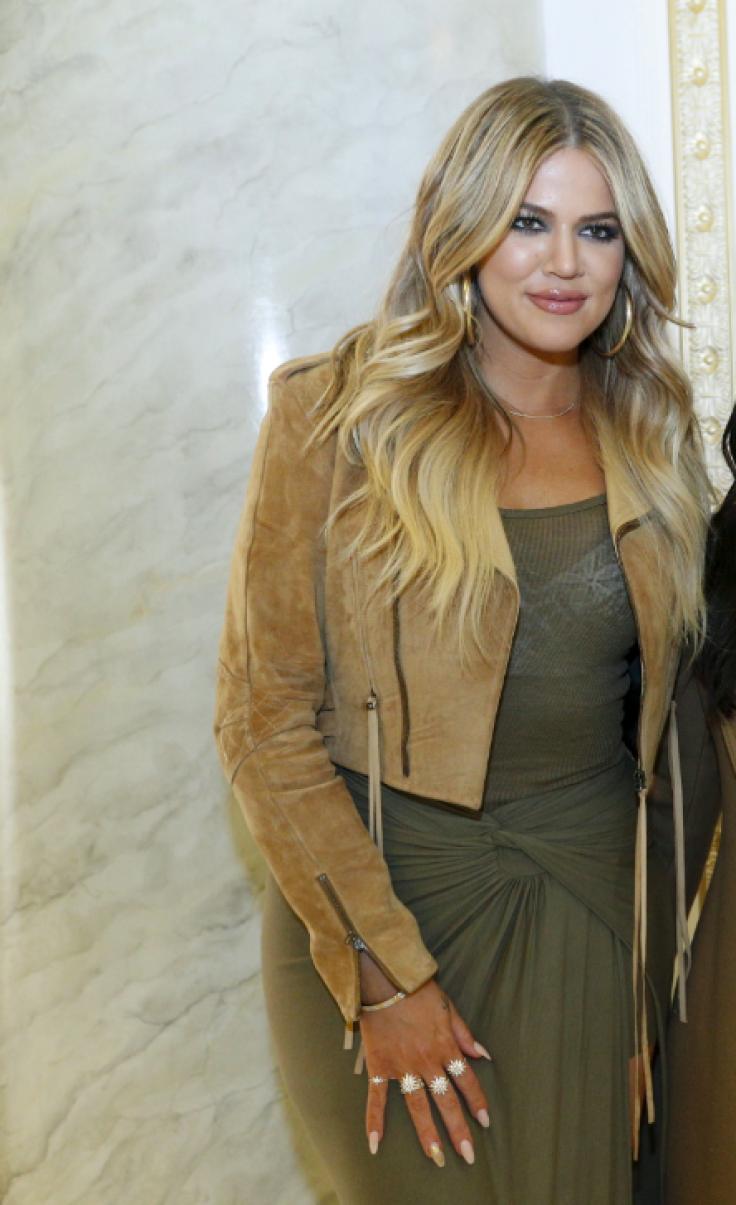 Khloe Kardashian can be silent only for so long, but this time she stayed off social media. She called up Blac Chyna for a serious conversation after the model unleashed her latest possible diss at half sister Kylie Jenner, Radar Online reported. In the past, Khloe has slammed celebs like Amber Rose publicly.
"Because Khloe is pretty much Kylie's mother, she is not going to let this bimbo go and talk smack about her baby sister," an insider told Radar Online. "The sad thing is that Blac is going to do what she is going to do and there is nothing or no one that can really stop her.
"She knows too much on that family through her friendship with Amber Rose and they all feel she will use it against them if any of the Kardashian girls seriously try to do anything stupid to humiliate her," the insider added.
The drama all started with the Kylie Jenner Lip Challenge. Thousands of naive teens have sucked on shot glasses to emulate Jenner's pillow pout, many with disastrous results. Then Chyna, 26, posted a picture of herself with giant wax lips, a clear dig at Jenner. She also issued a threat Thursday that seemed to be aimed at the youngest Kardashian-Jenner sister.
Chyna's apparent issue with Jenner, 17, stems from the fact that she's allegedly dating Tyga, the father of Chyna's 2-year-old son, King Cairo. She's jealous of their relationship, an insider told Hollywood Life. "Blac is still totally in love with Tyga. She is constantly trying to get his attention," a source told the news site. "She'll call in the middle of the night and she has to answer her calls because it could be about their son, King Cairo. It drives Kylie nuts!"
Friend Amber Rose also has publicly slammed Tyga for dating Jenner and called her a "baby."
Follow me on Twitter @mariamzzarella
© Copyright IBTimes 2023. All rights reserved.