Khloe Kardashian Explains Why She Yelled 'Liar' During 'The Kardashians' Premiere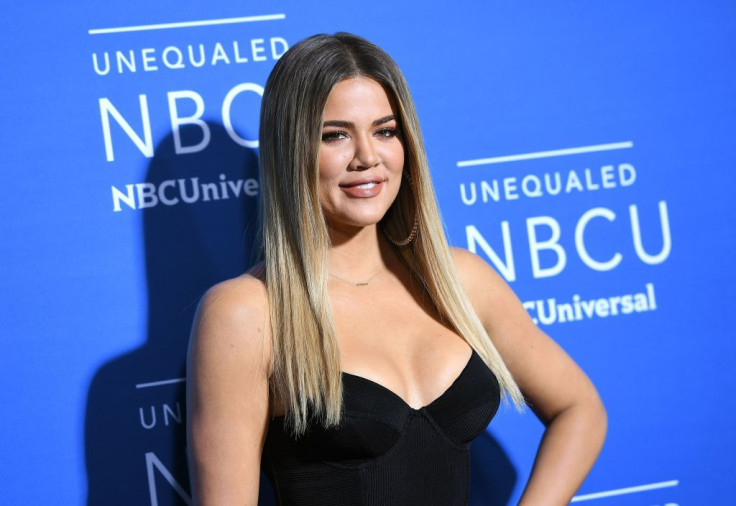 KEY POINTS
Khloe Kardashian discussed her outburst at the "Kardashians" premiere in April in the latest episode of the Hulu series
She screamed "liar" as a scene played out with her ex Tristan Thompson talking about wanting to build a family with her
The reality star described Thompson's remarks as "a crock of s--t"
Khloe Kardashian opened up about her outburst during the premiere of her and her family's reality series "The Kardashians" earlier this year.
On Thursday's episode of "The Kardashians," the Good American founder reflected on causing a scene at the April premiere of the Hulu show. At the time, Khloe screamed "liar" at the screen as a scene played out with her ex Tristan Thompson talking about wanting to build a family with her.
"I felt as if the whole theater was staring at me," Khloe said in a confessional, according to E! News. "I was just like, 'This is so awkward.' Because it's like, 'what a crock of s--t. What the f--k? I believed you and I was listening to you and I was receiving everything you said. But you're a f--king liar!'"
The reality star, who shares 4-year-old daughter True and a newborn son with the NBA star, admitted she didn't plan her response, saying, "It just came out. I probably made it more awkward than it needed to be. Story of my life."
Looking back at the incident, the "Revenge Body" star said that she was already feeling anxious about being put on display. Khloe revealed that she often feels like she's "just opening up the floodgates for people to tear [her] apart and analyze [her]" when she attends red-carpet events.
"Why are we doing such a thing to ourselves? Already we get judged, critiqued [and] scrutinized. It's overwhelming," she added.
Despite having her struggles played out on screen, Khloe was proud of herself for attending the event.
"When you go through things in life, those things can steal so much of your happy moments," she said. "Tonight really reminds me that I have to make myself do things because then I would be missing out on something so special."
She added, "I don't want my personal dramas or traumas to take away all the fun that I could be having."
Khloe and Thompson have experienced plenty of ups and downs since they first started dating in 2016. They broke up in 2019 after he was caught making out with Jordyn Woods. They later rekindled their romance in 2020 after spending time together during the pandemic.
Last year, Khloe and Thompson were secretly engaged for nine months after she accepted his proposal and planned to conceive a second child together via surrogacy, an unnamed source recently told People.
However, after finally conceiving their second child in the final weeks of 2021, news broke that Thompson fathered a child with a woman named Maralee Nichols while he was with Khloe.
Thompson initially denied that he was the father of the son Nichols gave birth to in December last year. However, a paternity test later confirmed that he did indeed father the child.
Khloe called off their secret engagement shortly after the paternity scandal made headlines, according to People. The exes welcomed their second child via surrogate in August.
Though they did not get back together, the NBA player is reportedly helping Khloe raise their two children.
"He wants to be present and spend time with the kids, and of course, Khloé is allowing him to be present in both of the kids' life [sic]," an anonymous insider told Us Weekly.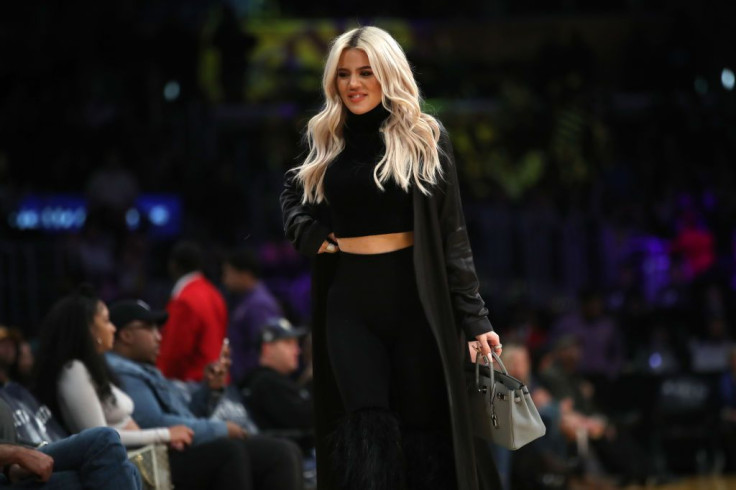 © Copyright IBTimes 2023. All rights reserved.
FOLLOW MORE IBT NEWS ON THE BELOW CHANNELS