Khloe Kardashian Reveals Nickname For True As She Celebrates Baby's First Month
The name True is short enough as it is, but "Keeping Up With the Kardashians" star still managed to find a nickname for her daughter.
The nickname Khloe chose isn't shorter than True. In fact, her term of endearment for the toddler sounds incredibly delicious - sweet peanut.
Khloe is really excited to celebrate Mother's Day this Sunday, since it will be her first time to greet it as a mom.
"I've always loved Mother's Day and celebrating Kris Jenner, MJ and my sisters — but this year will be even more special because now I'm a mommy, too!" Khloe wrote on her website, referring to her mom-slash-manager and grandmother, Mary Jo "M.J." Campbell.
As for her sisters, Kourtney Kardashian, Kim Kardashian West, and Kylie Jenner have also embraced motherhood. Khloe even hinted that there might be a surprise or two waiting for her that day, so her boyfriend and baby daddy, Tristan Thompson, better step up.
"As of now, there aren't any special plans (that I know of, LOL). I'm really enjoying spending quality time with True and loving just hibernating with her," she said.
It wasn't easy for Khloe to give birth since Thompson was caught cheating on her just days before. Everybody expected Khloe to dump him immediately, but motherhood changed the TV personality.
Much to the surprise of her family, friends and fans, Khloe forgave Thompson for cheating on her and a source confirmed with Us Weekly that they are "fully back together." In fact, Khloe has decided to stay in Cleveland some more because she feels "the whole world is against Tristan. No one in her world is supporting Tristan and she's still in love with him."
"Those around Khloe are trying to be as supportive to her as they can. It's hard because if everyone distances themselves from Tristan, they'll risk losing Khloe," the insider explained. "Luckily there's this buffer time. She always planned to stay in Cleveland the first three months. Now with Tristan in the playoffs for possibly another month, no decision needs to be made right now."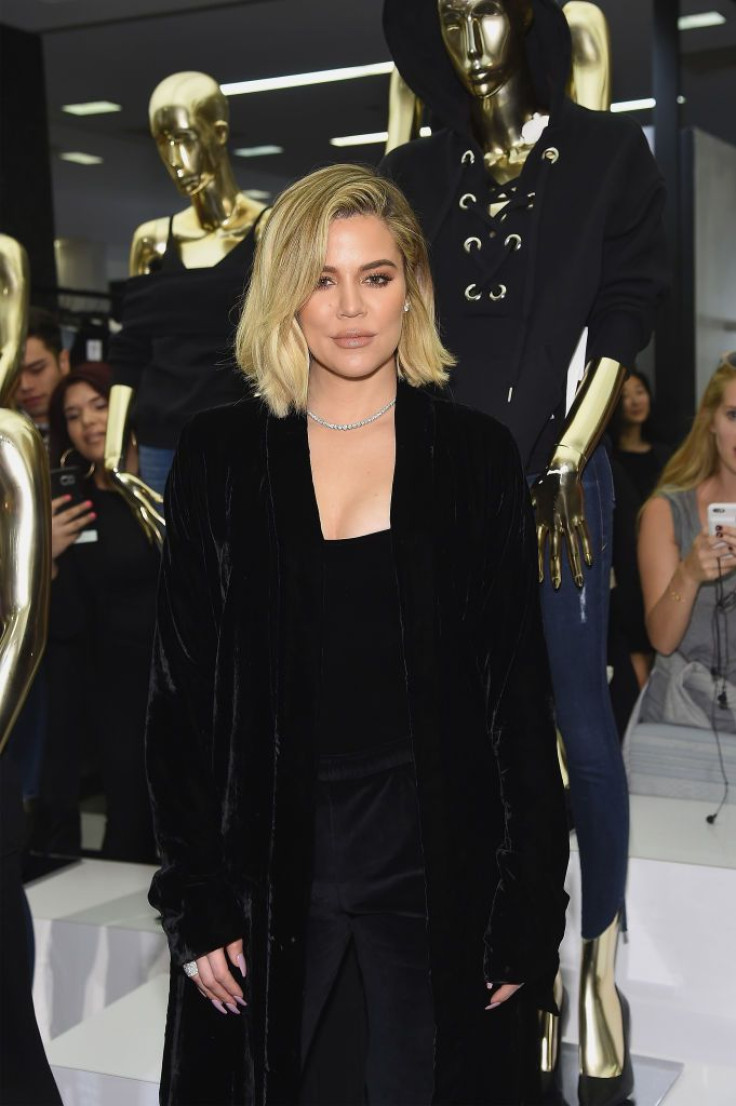 © Copyright IBTimes 2023. All rights reserved.