Khloe Kardashian Reveals Sisters Kourtney, Kendall And Kylie's Different Beauty Obsessions
KEY POINTS
Khloe Kardashian became interested in collagen powders after she gave birth to daughter True
The "Keeping Up with the Kardashians" star wanted to "fix" herself from the inside out
Kardashian and her sisters exchange tips and tricks because they have different beauty obsessions
Khloe Kardashian opened up about how she discovered collagen powder and shared the different beauty obsessions of siblings Kourtney Kardashian, Kendall Jenner and Kylie Jenner in a new interview.
During her recent chat with Elle, Khloe revealed how she became the global spokesperson and brand partner of Dose & Co, an eco-conscious collagen blend brand founded in New Zealand. She explained that it all started when she became pregnant with her daughter, True, whom she welcomed in 2018.
"I became a part of [Dose & Co.] because when I got pregnant, I obsessed over 'How am I going to make this earth better? And how am I going to make myself better now that I have a kid?'" she recalled.
"You go down these rabbit holes," she continued. "I really wanted to fix myself from the inside out. Someone told me about doing collagen powders once I was done being pregnant."
On its website, Dose & Co claims that its products are "designed to support your hair, skin and nails."
During the interview, Khloe also talked about the beauty products her sisters love to use, revealing they often get tips and tricks from each other since they have different interests.
"Kourtney loves skincare, but she loves very, very natural stuff. Which is great, but sometimes there's a fine line too. She might like things that don't work into my lifestyle," Khloe shared.
"Definitely with hair, I think Kylie knows [best]. But there's definitely different sisters I go to for different things," she added. "We were just on a text chain talking about toothpaste and fluoride. And Kendall, because she has her toothpaste company, was giving us so much insight. I'm like, 'Oh my God. Okay.' It's so funny when different sisters have different beauty obsessions."
Aside from beauty, Khloe also touched on the topic of mean comments on social media, particularly those aimed at her appearance. According to her, she doesn't care about the opinions of internet trolls anymore.
"At first, [mean comments] would definitely bug me, and I'm like, what in the world?" she told Elle. "I would never take my time to shame someone or be negative. I only comment nice and positive things. At first, I would let stuff like that affect me. And now I really don't care."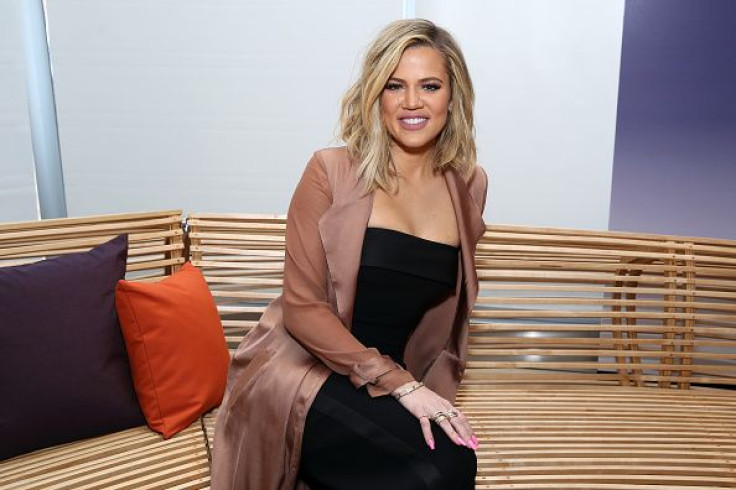 © Copyright IBTimes 2023. All rights reserved.