Khloé Kardashian Is Sad To See 'Clickbait Headlines' About Dream's Birthday Party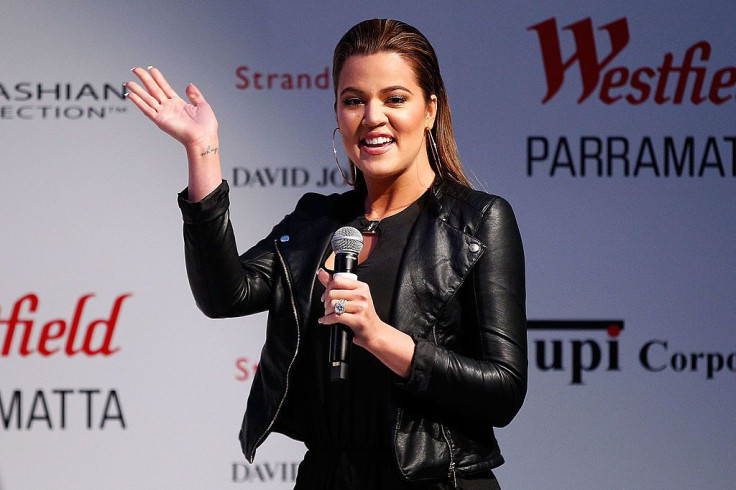 KEY POINTS
Khloé Kardashian said she loves all her nieces and nephews
She clarified that she was with her brother, Rob Kardashian, at the time
Khloé asked fans to stop pinning them against each other
Khloé Kardashian shut down the drama about her family in a recent episode of her family's reality show.
In the recent episode of "The Kardashians," Scott Disick referred to Khloé as "somewhat of a co-parent" and "more than an aunt" to her niece Dream after she gave the child a luxurious birthday party. Her brother Rob Kardashian shares the 6-year-old with ex Blac Chyna, whose real name is Angela White.
The conversation between the two raised some eyebrows as some felt they were shading Chyna. The Good American founder immediately shut down the fans' wrong assumptions.
"It saddens me to see clickbait headlines that are taken out of context or twisted to be something it's not," she wrote on her Instagram Stories. "I love ALL of my nieces and nephews more than I can express. Dream and I are particularly close. My brother and I are extremely close. I am with Dream all the time because I'm with my brother all of the time. I love her beyond measure."
Khloé added that her daughter True and Dream are "best friends" and "I feel so incredibly blessed they have this relationship." The "Revenge Body" star clarified that she feels the same for all her nephews and nieces and even considers her sisters her babies too.
"I take pride in this love and always have," she continued. "I wholeheartedly believe that it takes a village to raise a child. Life is full of ups and down, and I am proud that we have a family that can lean on one another. That's what family does. We are a tribe, and all of us will always be there for one another. Especially the babies!"
In another post, Khloé said, "Dream's 6th birthday is getting twisted." She defended Dream's parents, Rob and Chyna, after some seemingly questioned them for leaving their daughter to Khloé.
"Rob is doing the best he can as a parent and in life. Angela is doing the best she can as a parent and in life. I am doing the best I can as a parent and in life. We are ALL trying to do our best in life," Khloé wrote.
She assured fans that their kids are healthy and happy and they are "LOVED by everyone in our tribe."
She also addressed the legal battle between the Kardashians and Chyna. The latter claimed Kim Kardashian, Kris Jenner, Khloé and Kylie Jenner defamed her. However, the Kardashian-Jenner family won the defamation case after a 9-day trial at the Los Angeles Superior Courthouse, the BBC reported.
No damages were awarded in the $100 million lawsuit after the jury decided that none of them defamed Chyna, but they had acted in bad faith.
"I'm sure the narrative of 'The Kardashian's VS Chyna' is more fun to read about, but there really is nothing there anymore," Khloé added. "We all want to move on from the negativity. The focus is on Dream and her happiness and making sure she feels unconditional love at her mommy's house, her daddy's house and any family members house for that matter."
Khloé asked her fans, "Please stop pinning us against one another." She reminded them that life is already hard, so they should lead with love and understanding.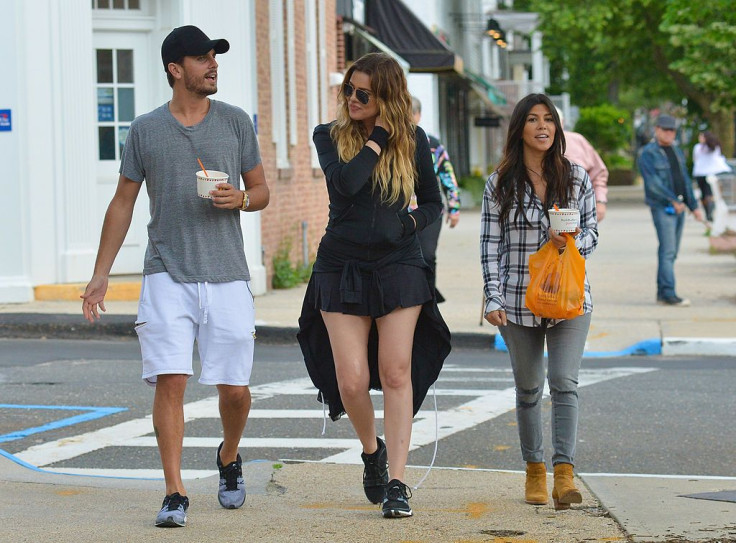 © Copyright IBTimes 2023. All rights reserved.