Kim Kardashian Throws Shade At Kourtney With Nutrition Company Partnership? Fans Think So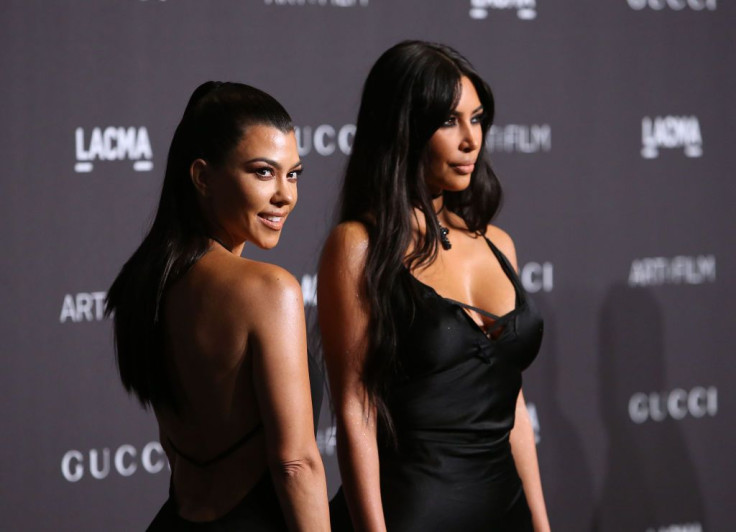 KEY POINTS
Kim Kardashian announced her collaboration with wellness brand Alani Nu on Instagram
She promoted "Alani by Kim K" with a series of snaps from her Barbie-inspired photoshoot
Some fans suggested Khloe Kardashian would have been a better fit
Fans have linked Kim Kardashian's new brand partnership to the tension between her and her older sister, Kourtney Kardashian.
On Monday, Kim announced on Instagram "Alani by Kim K," her collaboration with wellness brand Alani Nu. The reality star shared snaps from a workout Barbie-inspired photoshoot, where she can be seen rocking blond hair, a white one-piece suit and matching heels while posing in a gym.
The photos also showed her sipping on some "Kimade" — a limited-edition strawberry lemonade-flavored energy drink.
But a number of fans suggested that Kim's new partnership may be a dig at her health-conscious sister Kourtney.
"[Cue] Kourtney re: but nutrition is my vibe," one user commented on Kim's post, along with a melting face emoji. Another person replied, "[Oh my god], that's all I was thinking bro."
"Felt this when reading her caption," a third commenter wrote, along with a tears of joy emoji.
"I hear it in her voice lmao... Like you took like my whole vibe," a fourth person opined.
"I came here to find this comment," another commenter said.
"She just Pooshed her out of the way," another wrote, referencing Poosh, the lifestyle blog created by Kourtney, who also launched a line of vitamins and supplements called Lemme last year.
Meanwhile, some fans suggested that Khloe Kardashian may have been a better fit for the collaboration than Kim.
"I feel like this collab would've made more sense for Khloe," one person wrote. Another agreed, writing, "Yep, Khloe actually works out more."
"Exactly, don't they see Khloe who actually does work out[?]" a third user wrote.
The ongoing third season of Hulu's "The Kardashians" has been following the drama between Kim and Kourtney after the latter accused the Skims founder of exploiting her wedding in Italy.
"My sister used my wedding as a business opportunity," Kourtney said of Kim.
Dolce & Gabbana designed the wedding dress Kourtney wore when she married Travis Barker for the third time at Villa Olivetto, the Portofino estate owned by Domenico Dolce and Stefano Gabbana, in May 2022. The family members wore outfits from the fashion house during the nuptials.
Months after the event, Kim collaborated with Dolce & Gabbana at Milan Fashion Week in September 2022. She was also announced as the new face of the Italian luxury fashion house's Spring/Summer 2023 ad campaign in February.
Kim and Kourtney eventually had a confrontation in last week's episode over the drama before they decided to move on from the issue.
The aspiring lawyer hit back at Kourtney's accusations that she stole the aesthetic of her wedding for her collaboration with Dolce & Gabbana by pointing out the similarities between their weddings. Kim married her ex-husband Kanye West in Italy in 2014.
"I got married in Italy. Am I saying you copied me by getting married in Italy?" Kim said in her confessional, People reported. "Who performed at my wedding? Andrea Bocelli. Who performed at Kourtney's wedding? Andrea Bocelli."
She continued, "You stole my f---ing wedding country and my wedding performer. Andrea Bocelli is my favorite male singer of all time, but I'm copying her dolce vita lifestyle? Okay."
Bocelli reacted to the siblings' feud after the episode aired. He took to his Instagram Stories to promote his son, Matteo Bocelli.
"Dear @kimkardashian and @kourtneykardash, I'm so flattered that you both love my voice and I'll always be happy to sing to you," the Italian tenor wrote, per Page Six. "But know that there's a younger and far more helpful artist @matteobocelli who your mother @krisjenner knows very well. See you soon in Tuscany!"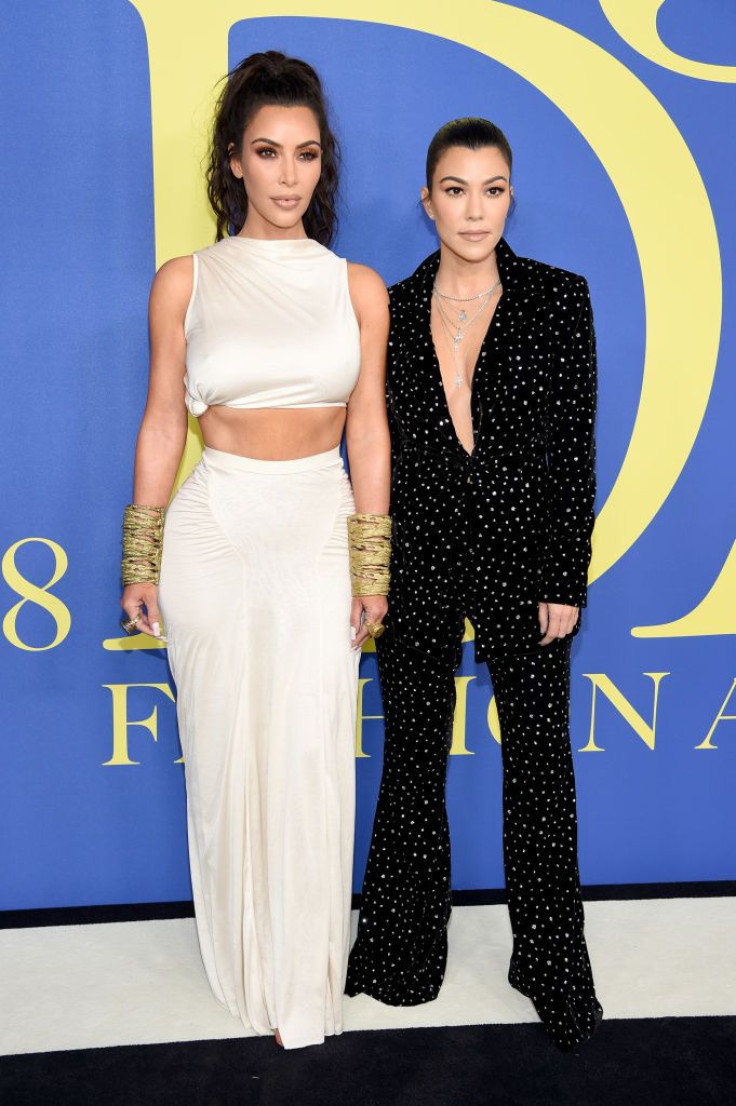 © Copyright IBTimes 2023. All rights reserved.