Scott Disick Praises Khloé Kardashian For Being 'Third Parent' To Brother Rob, Blac Chyna's Daughter Dream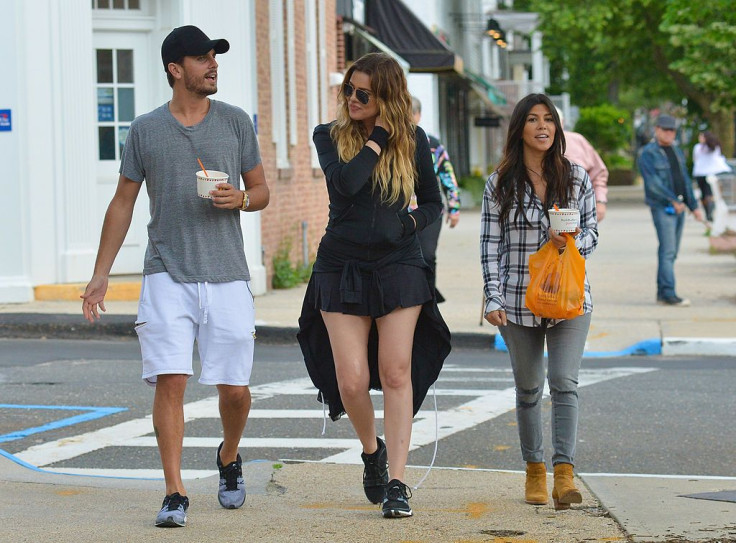 KEY POINTS
Scott Disick praised Khloé Kardashian for being somewhat of a co-parent to Dream
Khloé said she's the third parent, just like she's the third wheel in most things in life
Disick told Khloé she's not the third wheel but the wheel that makes the car move
Khloé Kardashian said she loves mothering.
E! News got an exclusive sneak peek of the upcoming episode of "The Kardashians." In it, Khloé appeared ecstatic about giving her niece, Dream, a butterfly-themed birthday party with pink-and-purple balloon arches and a multi-tiered cake.
"It's amazing," Scott Disick said, praising Khloé. Disick shares three children with Khloé's sister Kourtney Kardashian — Mason, 13, Penelope, 11, and Reign, 8. He praised Khloé for pulling off the extravagant bash despite "everything you've got going on."
"I just can't believe that you're basically somewhat of a co-parent to Dream," Disick said.
Dream, 6, is Rob Kardashian's daughter with ex Blac Chyna. Khloé told Disick that she's "just a third parent."
"The third wheel—like most things in life," she said with a chuckle.
However, the Talentless founder assured Khloé that she's more than that. He even told her that she should give herself more credit.
"You're not the third wheel. You're like the wheel that makes the car move," he told her.
Khloé, who shares two kids with Tristan Thompson, daughter True, 5, and son Tatum, 11 months, said her close bond with Dream stemmed from her maternal side. In a confessional in the said episode, she admitted how she loves to pamper the kids in the family.
"Dream is like one of my babies too, just like all the rest of them," she said. "I absolutely love being a mom to people. I love mothering people. It's so in my blood just to be a mom. I wouldn't have it any other way."
In May, Khloé bonded with her daughter True, Dream, Reign, and Kim Kardashian's daughter, North, 9. They watched "The Little Mermaid" together.
Khloé even posed for a series of selfies with them. She shared the snaps on Instagram, and in one photo, she stuck her tongue out. Kim thanked her sister for "holding it down." She also said, "Omg I miss you guys."
However, some fans were bothered by her tongue color, which appeared white. Some immediately questioned her oral hygiene.
"Clean your tongue, Khloé... It looks so dirty," one commented. Another added, "Khloé forgot to brush her tongue."
"Your tongue should be pink, not white-coated," another wrote.
However, one person also defended Khloé, noting that there are "tons of reasons" for tongues to be colored white, and it's not limited to hygiene.
"I had a friend at school whose tongue always looked like this, so I looked it up back then. Literally a never-ending list of possibilities – many of them related to [the] digestive tract," the user said.
"The Kardashians" airs new episodes every Thursday on Hulu.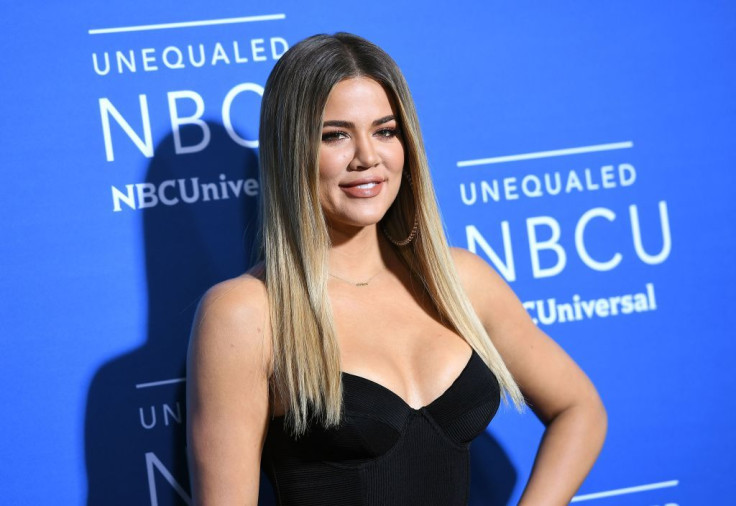 © Copyright IBTimes 2023. All rights reserved.