Sonja Morgan Wants Dave Portnoy To Take Her To Motel; Barstool Sports Founder Responds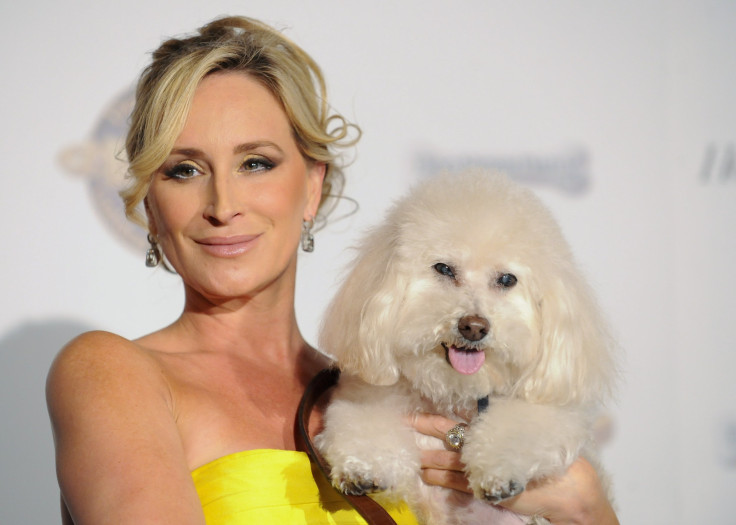 KEY POINTS
Sonja Morgan commented on Dave Portnoy's X-rated rant about Kim Kardashian and Tom Brady's romance rumors
Morgan asked if Portnoy would take her to a motel, and he responded on Twitter, writing, "With all due respect....gross"
Twitter users have mixed opinions on Portnoy's response to Morgan, but many were impressed
Dave Portnoy reacted to Sonja Morgan's motel proposition.
Morgan made a proposition for Portnoy after the latter reacted to a report about Kim Kardashian and Tom Brady's interaction at Michael Rubin's star-studded Fourth of July party. He mentioned that the Super Bowl superstar should not date the "Kardashians" star but could "f--k her in a motel" to avoid the infamous Kardashian curse.
"Awesome. Does that mean Dave will take me to a motel?" Morgan, 59, commented on Page Six's Instagram and Portnoy's account. She even hashtagged his name to get his attention.
Morgan's invitation reached Portnoy. The Barstool Sports founder took to Twitter in response to Page Six's report about Morgan's proposition.
"With all due respect....gross," he wrote.
Portnoy's tweet received mixed responses from netizens. Many were impressed with his reaction, especially since he's in a relationship with Silvana Mojica.
"David Portnoy, I love [you] don't [you] dare disrespect Sonja Morgan like that!!!!!" one commented. Another added, "Correct answer for a celebrity in a current relationship."
"Respectfully, of course. A true gentleman," a third user wrote.
"I could totally see you dating a 60-year-old grandma Dave. Give her a chancd [sic]," a fourth user suggested.
The Skims founder and Brady have been romantically linked since both are single. Portnoy seemingly disapproved of the athlete dating the reality star.
"If he wants to f–k her, go f–k her in a motel and gossip and tell your friends. ... We're not dating the Kardashians, Tom," Portnoy said in an Instagram video. "If you go down to that level, we all go down. We're better than that."
He added, "I can't have this. ... It makes me want to puke." He also expressed his disbelief that the "Kardashians" star "ruins every man's life she touches."
"Listen, she's hot, she's a bazillionare, but she's, like, a paparazzi girl. She f–ked on camera to get famous," he stated.
"Kris Jenner is going to be running his life. He's going to be on 'Meeting the Kardashians' and, like, talking about nail polish with Scott Disick and f–king Kanye [West] and that other guy who keeps having the babies, uh, the Laker guy," he said referring to Khloe Kardashian's baby daddy Tristan Thompson, who has four children with three women.
Meanwhile, anonymous sources said Brady and Kardashian only had a brief encounter at Rubin's get-together. One tipster claimed that Gisele Bündchen's ex-husband "actually spent the evening with Emily Ratajkowski," not Kardashian.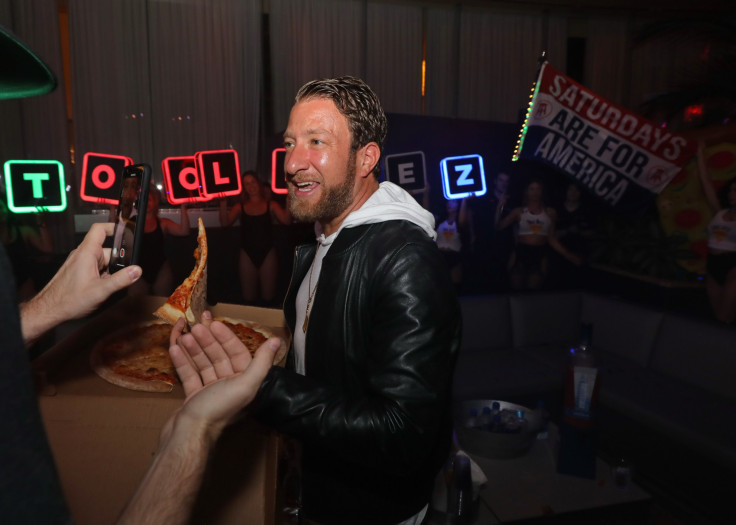 © Copyright IBTimes 2023. All rights reserved.