Kim Kardashian Cleared Of Defamation In Blac Chyna Trial Due To Lack Of Evidence
KEY POINTS
Kim Kardashian scored a legal victory when a judge tossed Blac Chyna's defamation claim against the billionaire
The Kardashian family's lawyer argued that Chyna has not "identified an allegedly defamatory statement" by Kardashian
The judge said there is "no evidence" to support that Kardashian had a "responsible part" in defaming Chyna
Kim Kardashian was found not guilty of defaming Blac Chyna amid the high-profile trial between the model and the Kardashian-Jenner family.
The 33-year-old model, born Angela White, initially filed a lawsuit against the Skims mogul, her mother Kris Jenner and sisters Khloe Kardashian and Kylie Jenner in 2017, accusing them of defaming her, interfering with her contract at the E! and being responsible for her spinoff show "Rob & Chyna" being pulled off the network. The trial began on April 20.
The Kardashian-Jenner family's lawyer filed a request to have Kim removed from the lawsuit, arguing that the defamation claim against her should be dismissed "because [Blac Chyna] has neither identified an allegedly defamatory statement by Kim Kardashian, nor specified an instance where she ratified an allegedly defamatory statement by another party," according to legal documents obtained by People.
The lawyer further insisted that Chyna's claim that Kim "ratified those statements and encouraged her sisters to make them" — without specifying how the KKW Beauty founder ratified them and to whom — was "woefully insufficient to maintain a claim."
"Additionally, statements by other Defendants cannot form the basis of a defamation claim against Kim Kardashian because neither her mother nor her sisters ever acted as her agent," the document continued.
Chyna's legal counsel countered that she "has the right to a jury trial against Defendant Kim Kardashian for defamation" and that it would be "completely contrary to law" to remove Kim from the list of defendants.
The judge, however, granted the Kardashian-Jenner family's counsel's request to drop Kim from the defamation claim Friday, ruling that there is "no evidence" to support that the reality star had a "responsible part" in defaming Chyna, according to the document.
Additionally, the judge stated that Chyna's "unrelated assertion" that "the alternate jurors were chosen in such a way that the randomness and fairness of the alternative juror process [were] not secured" is false.
However, although Kim was absolved of the defamation charge, there is still the alleged intentional interference with a contract claim about the canceled "Rob & Chyna" series, Page Six noted.
Kim previously testified in court that she did not recall specific details surrounding "Rob & Chyna."
Her thoughts on Chyna joining "Keeping Up With the Kardashians" were addressed in court Tuesday. "Chyna can never be on her show," a text written by Kim stated.
During the trial, Kim clarified that the voice dictation on her phone misquoted her when she actually said "our show" in reference to "KUWTK," Us Weekly reported.
Her mother Kris earlier testified that she was not involved in the cancellation of Chyna's show. She insisted that she "did not have any influence" over E!'s decision not to pick up a second season of "Rob & Chyna" and didn't "know what they were filming."
Jeff Jenkins, former co-president of Bunim-Murray and executive producer of the series, also testified last week that networks including BET, VH1, Lifetime and MTV were uninterested in picking up the spinoff reality series.
Chyna is seeking more than $100 million for economic damages, including loss of earnings from social media posts, club and TV appearances and general damages for emotional distress.
The jury is deliberating the remaining claims in the case.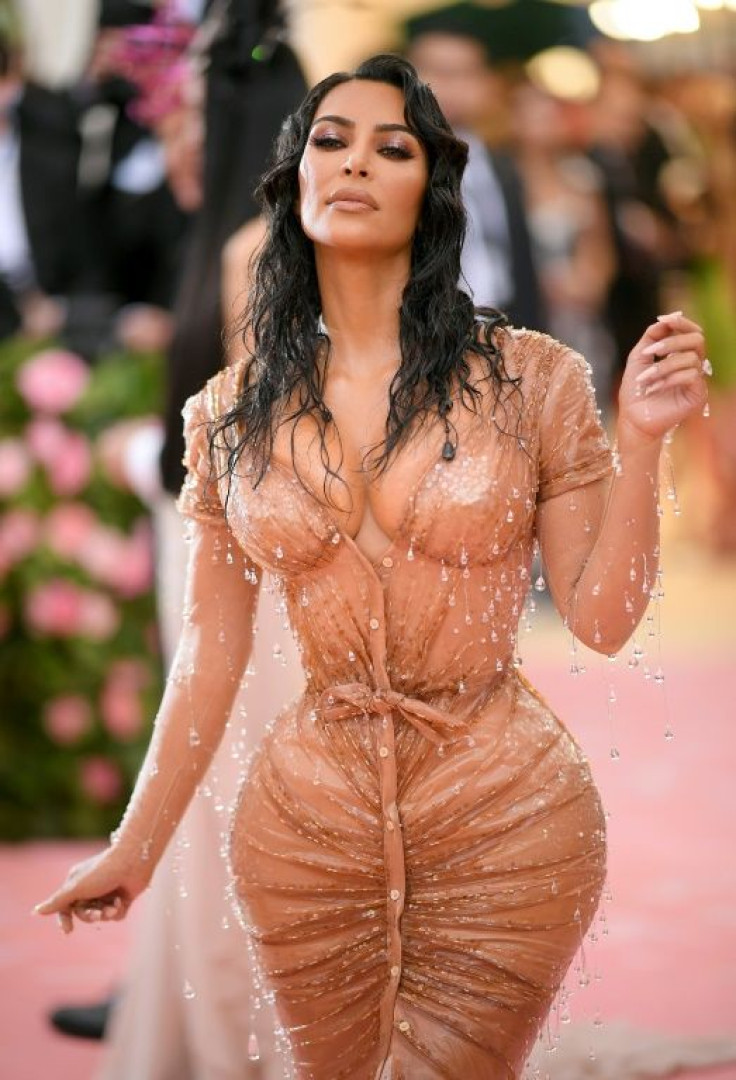 © Copyright IBTimes 2022. All rights reserved.
FOLLOW MORE IBT NEWS ON THE BELOW CHANNELS