Khloé Kardashian Says Kendall Jenner Is 'Not Happy' With Viral Cucumber Video
Khloé Kardashian revealed that her sister Kendall Jenner is "not happy" about her cucumber cutting viral video.
"She's, like, not happy," Khloé said on the "Not Skinny But Not Fat" podcast Tuesday. "I'm like, 'God is fair. You're the most beautiful human being in the world. You have wild-looking toes. God bless. And you can't cut a f–king cucumber.'"
The 37-year-old TV personality went on to share that her 26-year-old sister was struggling to cut the cucumbers because she is "perfect" in every other way.
"She has the perfect life, this perfect dog," Khloé said. "She's a gazelle of a human being. She walks the runway. She's, like, all these amazing (things), you can't cut a f–king cucumber. Please come over and stay with me for one week, she'll really cry herself a river."
The viral clip of Kendall was shared on TikTok (originally from "The Kardashians") and later made it to Twitter, featuring her mother, Kris Jenner, watching the entire cutting process. In the video, Kendall first tried to hold the cucumber from the same side that she wants to cut.
After realizing it didn't work, rather than changing the cucumber's position, she chose to hold the cucumber's other end, which sparked trolling on social media.
One of the fans recreated Kendall's way of cutting the cucumber:
Another fan also recreated the video and captioned the video, "I thought y'all were being extra about kendall jenner not knowing how to cut a cucumber but i am i am in teeears."
Kris can be heard asking the chef to help Kendall in cutting the cucumber.
A fan pointed out the same and wrote, "the way kendall jenner proved she has never cut a cucumber in her entire life and was just trying to be relatable to the cameras will never not be funny, hey chef _ , can you come cut this cucumber for my 26 year old daughter."
On the personal front, Khloé shares a daughter named True Thompson with professional basketball player Tristan Thompson. Kendall, on the other hand, is dating basketball player Devin Booker.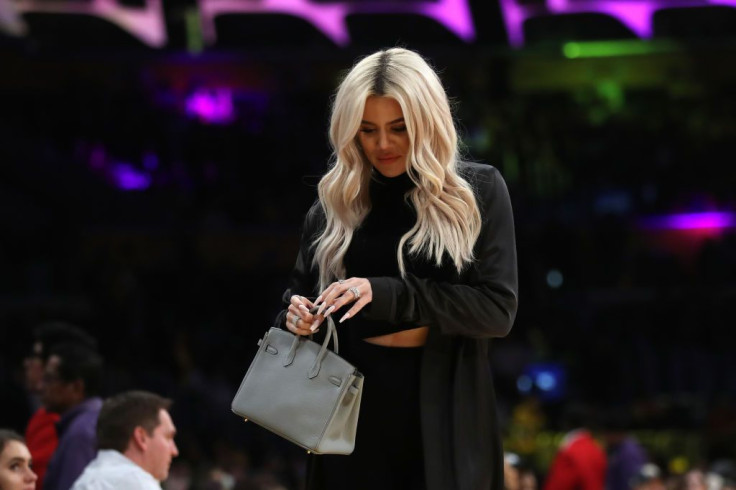 © Copyright IBTimes 2023. All rights reserved.