Khloe Kardashian's Ex Lamar Odom Wishes Her Well Amid Pregnancy Rumors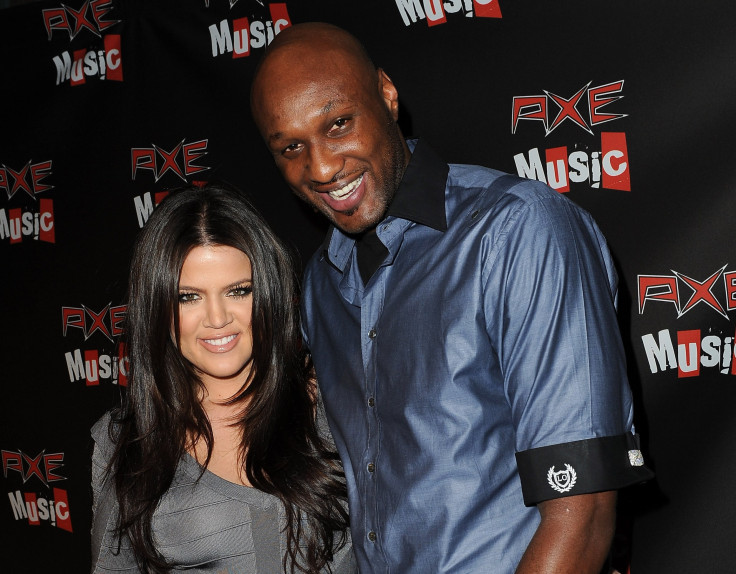 Khloe Kardashian's ex-husband, Lamar Odom, wishes her well following reports that she is expecting her first child with boyfriend Tristan Thompson.
On Wednesday, Odom appeared on Complex's "Everyday Struggle," where he opened up about his feelings and thoughts about Kardashian. "I wish her well," the NBA star said in response to news that the "Keeping Up with the Kardashians" star is pregnant. "Still got love for her."
Kardashian and Odom tied the knot in 2009, but they split after four years of marriage. In 2013, Kardashian filed for divorce, but withdrew it in 2015 following his nearly fatal drug overdose. However, in May 2016, she filed for divorce for the second time and it was finalized in December of the same year.
Odom is aware of what he did that led to Kardashian filing for divorce and has expressed his regret over his poor choices. "When I became Khloe Kardashian's man and on TV, it made me look more enticing," Odom said. "[Women] came out of the woodwork. If there is one thing I regret when I was married, it was having multiple affairs with different women. That wasn't the stand-up thing to do. I wish I could have kept [it] in my pants."
Meanwhile, Kardashian has not yet confirmed that she is expecting a child. However, she and Thompson were spotted over the weekend for the first time after the pregnancy reports surfaced, and the "Kocktails with Khloe" star noticeably covered her midsection.
In addition, the couple was also spotted on Saturday enjoying a meal with friends. On the same day, Thompson shared a sweet video of them together on SnapChat. In the clip, he rests his head against Kardashian's chest, blocking the view of her stomach.
Despite Kardashian's lack of confirmation regarding her pregnancy, the couple has been open about their plans to start a family. In fact, months ago, the "Revenge Body" star confessed that she was no longer taking birth control pills.
"He wants to have like, five or six kids with me, and that's lovely. We could start at one and then grow from there. But now, knowing I'm not on birth control, it's really scary. It's like a really big step," Kardashian said. "I am really, really excited about my future with me and Tristan. We're doing so well, and I'm looking forward to see where all that goes."
© Copyright IBTimes 2023. All rights reserved.