Khloe Kardashian, Tristan Thompson Spotted For The First Time After Pregnancy News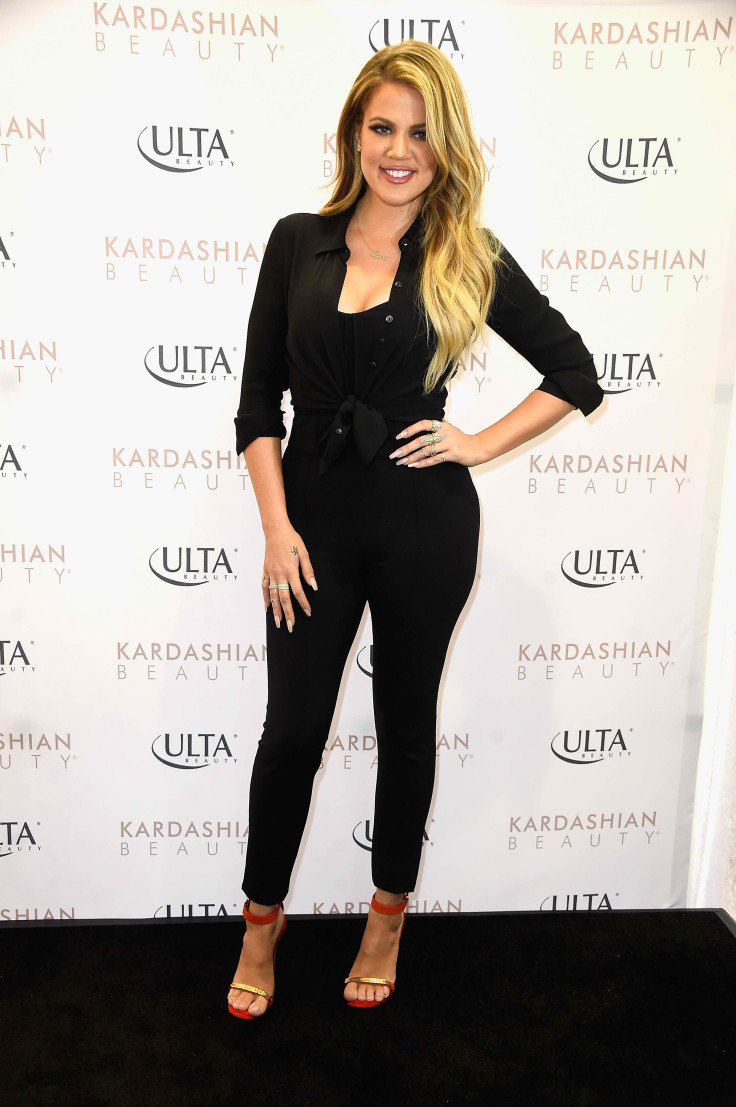 Khloe Kardashian and Tristan Thompson stepped out for the first time after their pregnancy news made headlines last week.
On Sunday, the "Keeping Up With the Kardashians" star was seen with her boyfriend in Cleveland. Kardashian sported a black sweatshirt, leggings and knee-high boots. In the photo shared by E! News, the "Revenge Body" star was covering her midsection with a bag. The NBA player also seemed to have gone for a casual look as he wore a black sweatshirt and pants and white sneakers.
On Saturday, the couple was also spotted dining out with friends. On the same day, the Cleveland Cavaliers player shared a sweet video of them cuddling and showing affection for each other on Snapchat. In the clip, he rests his head against Khloe's chest, blocking the view of her stomach, while she chews on gum, smiles at the camera and rubs his belly.
Last week, reports surfaced that Khloe is the second member of the Kardashian-Jenner clan who is expecting a baby. Kylie Jenner made headlines in the previous week after rumors came out that she was pregnant with her first baby with boyfriend Travis Scott. The "Life of Kylie" star has been spotted wearing oversized T-shirts to conceal her growing baby bump. However, both Kylie and Khloe have not yet confirmed their rumored pregnancies.
On the other hand, Kim Kardashian West, who has kept mum about her third baby, has finally confessed that she and husband Kanye West are expecting in a promo clip for E!s "Keeping Up With the Kardashians." "We're having a baby!" Kim tells Khloe on FaceTime in the new season teaser.
Thus, despite Kylie and Khloe's silence, many are convinced that both are expecting, especially since multiple sources have come out to talk about the reports.
As for Khloe, she has been open on the reality series about her and Thompson wanting and planning to have children together. "He wants to have kids now," Khloe once said. "He wants to have like, five or six kids with me, and that's lovely. We could start at one and then grow from there. But now, knowing I'm not on birth control,it's really scary. It's like a really big step."
Meanwhile, a source said that Khloe has no plans of getting married before delivering her baby. For the reality star, getting married is not a prerequisite for having kids. The wedding might still happen, but not anytime soon.
"They have talked about having kids together," the source added. "They have long-term plans they are talking about together."
© Copyright IBTimes 2023. All rights reserved.