Kiely Rodni Update: Sheriff Attempts To Establish Timeline Of Missing Teen's Last Movements
KEY POINTS
Kiely Rodni went missing from a camp party on Aug. 5
The FBI has dedicated 50 personnel to the search mission
The police have announced a $50,000 reward for information in the case
California Placer County Sheriff's Office organized a press conference Wednesday afternoon to share the latest update in the ongoing search for Kiely Rodni, 16, who went missing from a party near the Prosser Family Campground on Saturday.
Addressing the presser, Placer Sheriff Lt. Josh Barnhart called on party attendees to come forward with visual evidence to assist their intensive search for the missing teen.
"We've collected a ton of information and videos from gas stations, private businesses, and private residences," Barnhart said.
On being asked for the latest development in the case, the sheriff said there was none yet.
He further urged people, who were at the party, to come forward with any information to support the timeline being established by the sheriff on Rodni's last movements, NewsNation reported.
The FBI has dedicated 50 personnel as part of the search mission, along with Nevada County Sheriff's Office, California Highway Patrol - Truckee (CHP), and Truckee Police.
"Kiely Mai Rodni was last seen near the Prosser Lake Campground in Truckee, California. She attended a large party there and was last seen on August 5, 2022, at approximately 12:30 am. Her vehicle, a 2013 silver Honda CRV with license plate 8YUR127 is also missing. Kiely was last seen wearing a black spaghetti strap bodysuit, green Dickies brand pants with a black grommet belt, and black Vans brand shoes. She was in possession of a dark grey Lana Del Ray hoodie," an FBI alert said.
The FBI has also asked people with any information to approach their local offices, or the American consulate or embassy.
Rodni's friends, earlier, told authorities the party turned out to be much bigger than expected. It took on a "sketchy vibe," following which many left the event. "There were cars up in here and all back in there," Rodni's friend Sami Smith told NewsNation.
"A lot of older people started showing up that people didn't know. A lot of drugs were involved, like drugs that we don't typically have just in parties, and our parties also just aren't normally that big," Rodni's friend Mags Larson said, as reported by the outlet.
Smith added Rodni was supposed to drop her home, but she hitched another ride because the missing teen was too drunk to drive her car.
"I went up to her and she was supposed to be my ride home but she was too intoxicated, so I told her I had another ride and said 'love you, text you tomorrow,'" Smith said.
"I think it's totally possible that somebody could have taken her and maybe offered to drive her home," she claimed.
The police have issued a $50,000 reward for any information in the case.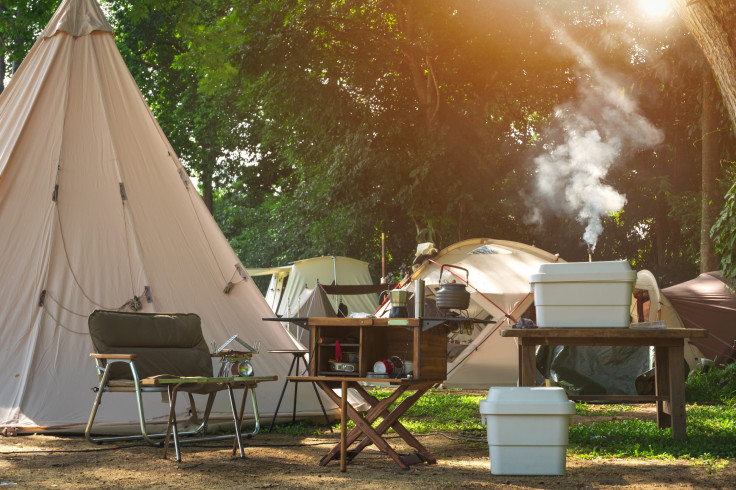 © Copyright IBTimes 2023. All rights reserved.