Kill Donald Trump? Secret Service Agent Refuses To Protect President Amid Assassination Threats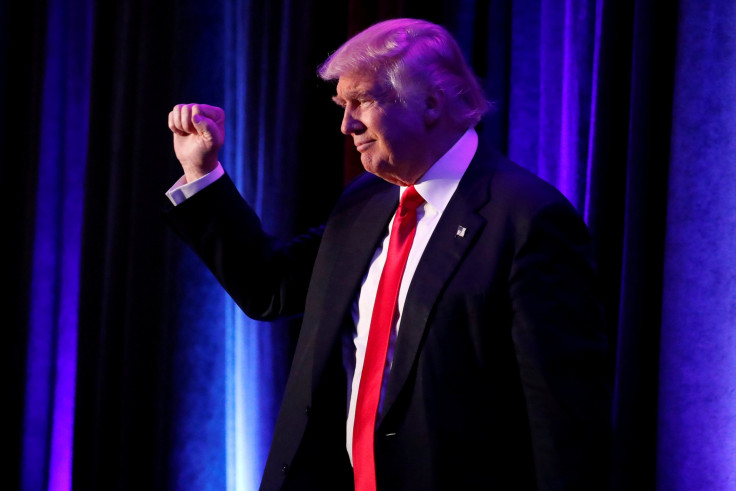 The Secret Service is investigating reports that one of its agents posted Facebook comments indicating she would not risk her life to protect President Donald Trump in an assassination attempt, a job requirement. The Secret Service said it would take "quick and appropriate action" as it probed the remarks from Kerry O'Grady, 46, of the Denver field office, The New York Times reported Wednesday.
"All Secret Service agents and employees are held to the highest standards of professional and ethical conduct," a statement from the agency's headquarters in Washington said. "Any allegations of misconduct are taken seriously and swiftly investigated."
O'Grady's remarks were reported Tuesday by the conservative newspaper the Washington Examiner. O'Grady allegedly posted the remarks in October during the presidential election when it was unclear Trump would prevail against his Democratic rival, Hillary Clinton.
O'Grady identified as a Clinton supporter and complained about the Hatch Act, which prohibits political activity by federal employees. "As a public servant for nearly 23 years, I struggle not to violate the Hatch Act. So I keep quiet and skirt the median. To do otherwise can be a criminal offense for those in my position. Despite the fact that, I am expected to take a bullet for both sides," she wrote. "But this world has changed and I have changed. And I would take jail time over a bullet or an endorsement for what I believe to be disaster to this country and the strong and amazing women and minorities who reside here. Hatch Act be damned. I am with Her."
O'Grady also cheered on massive women's marches held Saturday, the day after Trump's Inauguration Day. O'Grady is a special agent responsible for Secret Service missions throughout Colorado, Utah, Wyoming and Idaho. She told the Examiner she wouldn't really "shirk" her duties to protect the president if it came to that.
"It was an internal struggle for me, but as soon as I put it up, I thought it was not the sentiment that I needed to share because I care very deeply about the mission," she said of her Facebook post. "My government is the most important thing to me. But I still have the First Amendment right to say things."
Trump's life was threatened throughout his presidential campaign over his remarks against Muslims, blacks, Mexicans, Hispanics, women and immigrants, requiring intervention from Secret Service personnel, including during an attack in Reno in the final weekend before Election Day. More recently, the Secret Service said this week it was investigating a Kentucky woman who threatened to kill Trump. "If someone was cruel enough to assassinate MLK, maybe someone will be kind enough to assassinate Trump. #bekind #trump #lovetrumpshate," she wrote.
© Copyright IBTimes 2023. All rights reserved.