Kim Dotcom's Mansion Was Raided Because The FBI Believed He Had A 'Doomsday Device'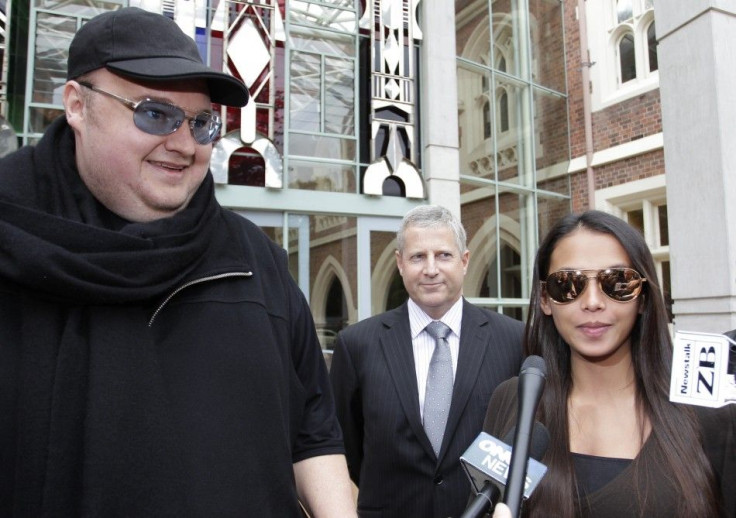 Kim Dotcom, owner of file-sharing website Megaupload.com, saw his mansion in Auckland, New Zealand, raided by antiterrorist police supported by helicopters in January. It now appears the raid was so massive because the FBI told New Zealand police that Dotcom had a "doomsday device" capable of destroying evidence worldwide.
At first, it was hard to understand exactly why officials believed such a massive display of force was necessary. After all, the FBI had already seized his servers and shut down his websites. However, the alleged doomsday device appears to have been the reason the FBI and New Zealand police responded so strongly.
Detective Inspector Grant Wormald, who was in charge of the operation at the behest of the Organized and Financial Crime Agency, or Ofcanz, was informed by the FBI that Dotcom "carried a device with him to delete servers around the world," according to the New Zealand Herald.
The alleged doomsday device -- so-called by Paul Davidson, Dotcom's lawyer -- was purportedly able to destroy evidence on any of Dotcom's computers worldwide within seconds and could be triggered from a number of places throughout Dotcom's property.
A device of that nature was not found at Dotcom's mansion, although speculation about the device led to New Zealand's special-tactics group becoming involved with the raid.
The January raid of Dotcom's mansion was captured on video, with the footage leaking online this week. Footage of the raid shows at least 30 New Zealand police officers storming Dotcom's house, backed by several helicopters and police dogs.
Davidson has strongly criticized the New Zealand police's actions and motives in the raid, especially since no such doomsday device was ever found.
"What this comes down to is a woefully incompetent and inept performance by the New Zealand police at all stages and at all levels of this operation," Davidson told the New Zealand Herald. "Those responsible for planning are shown to be deficient in their judgment to a serious degree."
On Tuesday, Dotcom, 38, testified in court that he was beaten by police during the raid. There were conflicting reports by authorities about his behavior during the arrest, with one special-tactics group member saying he was cooperative and one armed-offenders squad member saying he was belligerent.
"None of us punched him in the face," a New Zealand armed-offender's squad member testified in Auckland High Court on Tuesday. However, the officer added, "I saw another officer walk by and inadvertently step on his hand."
The testimony came on the second day of a hearing on Dotcom's bid to reclaim all 135 of his computers and hard drives, which he said he needs to defend himself in court.
© Copyright IBTimes 2022. All rights reserved.
FOLLOW MORE IBT NEWS ON THE BELOW CHANNELS