Kim Kardashian and Kanye West Dating: Relationship Has Lasted 73-Days [VIDEO]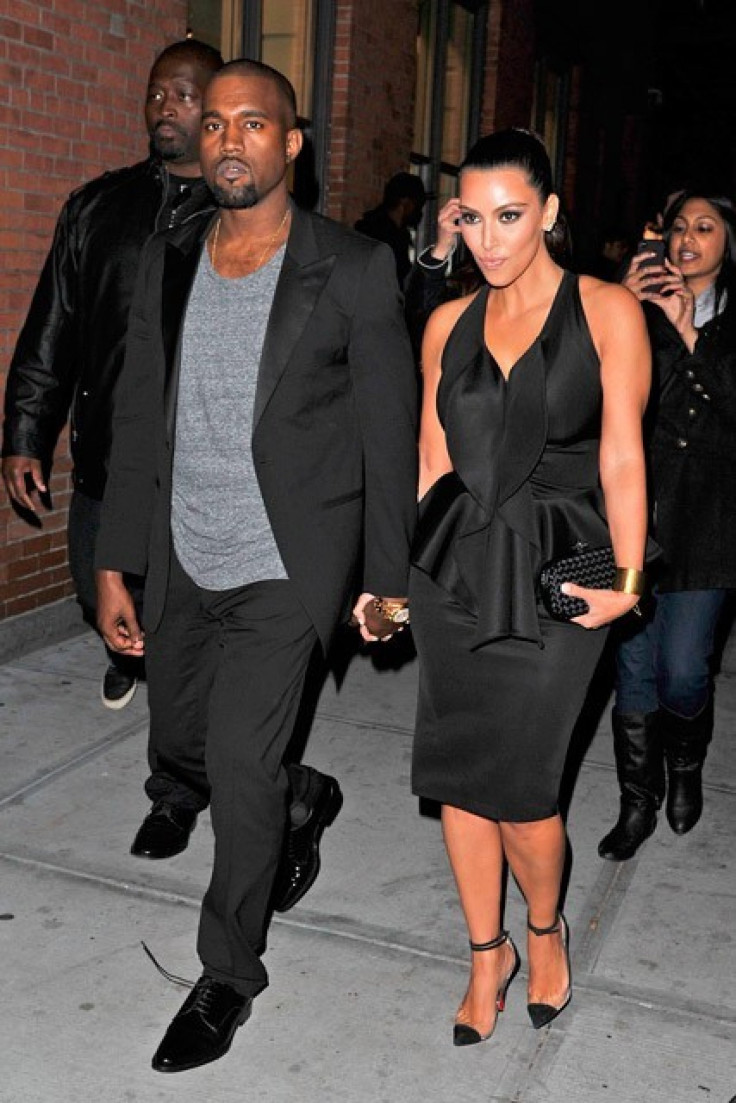 Kim Kardashian and Kanye West, widely known by their couple name, Kimye, have hit a milestone: They've been dating for 73 days.
The queen of reality television shocked the world when she filed for divorce from her husband Kris Humphries after a measly 72 days of marriage, but she's surprised her fans and naysayers alike by passing the 73-day mark with West.
While Humphries has been floundering in his own relationship problems with ex-gal pal Myla Sinanaj, Kardashian and West are celebrating a 73 days of apparent bliss together. Kimye stepped out hand-in-hand in New York, according to the Daily News.
The reality show superstar recently did an interview with the queen of talk shows, Oprah Winfrey, and gushed about her new beau, Kanye West.
We met almost a decade ago. We've known each other for a very long time. We've been friends for six or seven years, the 31-year-old beauty explained. I don't know why it took us so long to get together: I think we've always had an attraction to each other, but we've always been in other relationships or it wasn't the right timing.
The famous talk-show host questioned Kardashian if West fit her A-list of qualities found in a man, like trust, loyalty and honesty.
Kardashian's face was glowing as she affirmed that her new love was all of that. But, she was quick to point out that she's more apprehensive when it comes to talking about her relationship this time around, since she had been so open about marriage and divorce to New Jersey Nets basketball player Kris Humphries.
The reality star explained that she felt comfortable in her relationship with West because they had known each other for so long before they started dating, that he always had supported her and he was familiar with her family.
Towards of the end of the interview, Winfrey went straight for Kardashian's jugular, so to speak. She asked if Kardashian plans on marrying West in the future.
Though she did not reply with a definite yes, and emphasized that she has to get divorced first, she implied that it was a possibility.
During the interview she rocked shoulder-length hair, a change for the reality star phenomenon. It's been rumored that West told Kim she was naturally beautiful and did not have to wear the jet-black hair extensions that normally extend down to her lower back, Radar Online reported.
West has told Kardashian that he doesn't like the hair extensions, he thinks she is beautiful without out them. Kim's natural hair is past her shoulders, and Kanye has told Kim she is a natural beauty and doesn't need to do anything to alter her looks. Kim is following his advice and as the cameras are still filming 'Keeping Up With The Kardashians,' viewers will see a much different looking Kim this fall on the show, said a source who spoke to Radar Online.
Kardashian's depositions in her divorce proceedings from estranged husband, Kris Humphires, are to begin in the next two weeks, Radar Online stated.
Check out a clip from Kardashian's interview with Oprah Winfrey.
© Copyright IBTimes 2023. All rights reserved.
FOLLOW MORE IBT NEWS ON THE BELOW CHANNELS