Kris Jenner Denies Blac Chyna's Allegation She Was Involved In 'Rob & Chyna' Cancellation
KEY POINTS
Kris Jenner testified that she "did not have any influence" over E!'s decision to ditch Season 2 of "Rob & Chyna"
Jenner said she didn't think her son Rob wrote the 2017 letter she received about allowing "Rob & Chyna" Season 2 to move forward
Producer Jeff Jenkins said he wasn't surprised when Chyna's reality show was canceled because it was "difficult" to shoot it
Kris Jenner took the stand again Friday as the trial in Blac Chyna's $100 million lawsuit against the Kardashians continued.
The 33-year-old model is suing Kris and her daughters Kim Kardashian, Khloé Kardashian and Kylie Jenner for defamation and intentional interference with her contract at E! over the cancellation of her reality show "Rob & Chyna" with ex-fiancé Rob Kardashian, with whom she split in 2017.
Chyna — born Angela White — claimed that the Kardashian-Jenner family schemed to get her show canceled and end her TV career by allegedly damaging her brand and fabricating the events of a 2016 fight between her and Rob, which allegedly included the model wrapping a charging cord around his throat and grabbing his unloaded gun.
On the second day of her testimony, Kris said in court Friday that she "did not have any influence" over E!'s decision to ditch Season 2 of "Rob & Chyna" and didn't "know what they were filming" for the second season, People reported.
Kris was also asked about a letter that her son Rob allegedly sent to her and all of her daughters, Kim, Khloe, Kylie, Kourtney Kardashian and Kendall Jenner, on Jan. 11, 2017, a few weeks after his alleged fight with Chyna. In the letter, Rob asks his mother and sisters to let the second season of his and Chyna's reality show move forward.
Kris said during her testimony that she didn't think Rob wrote the letter, insisting that he never writes her letters and that it doesn't sound like his voice.
"I think he allowed the letter to be sent, I just don't think he wrote it," Kris was quoted as saying by Deadline, adding that his relationship with Chyna at the time was "fine one day and not the next."
Television producer Jeff Jenkins, who was one of the original executive producers on "Keeping Up with the Kardashians," also took the stand, telling the jury that he wasn't surprised when the network pulled the second season of "Rob & Chyna." He said that it was "very difficult to shoot a show…when they [Rob and Chyna] didn't want to talk to each other."
Jenkins said that Chyna and Rob "were just disgusted with each other" and that it was hard to get the former couple to even be in the same room at the time.
Producers attempted to help Rob and Chyna work on their relationship and even offered to provide a therapist who would visit them in their house, Jenkins testified. However, he said Chyna refused, and Rob left the conversation thinking the show would be over.
"The premise is two people living together in love," Jenkins continued.
When Kris took the stand Thursday, she accused Chyna of making death threats to her youngest daughter Kylie, who dated Chyna's ex Tyga. The family matriarch didn't present evidence of it but claimed she was "alarmed" when Kylie and Tyga told her about the alleged threat.
Kris said that they just "kept it in the family" and did not report it to the police, Page Six reported.
Chyna dated Tyga from 2011 to 2014. He then dated Kylie on and off from 2014 to 2017, while Chyna moved on with Rob in 2016.
Chyna shares 9-year-old son King with Tyga and 5-year-old daughter Dream with Rob.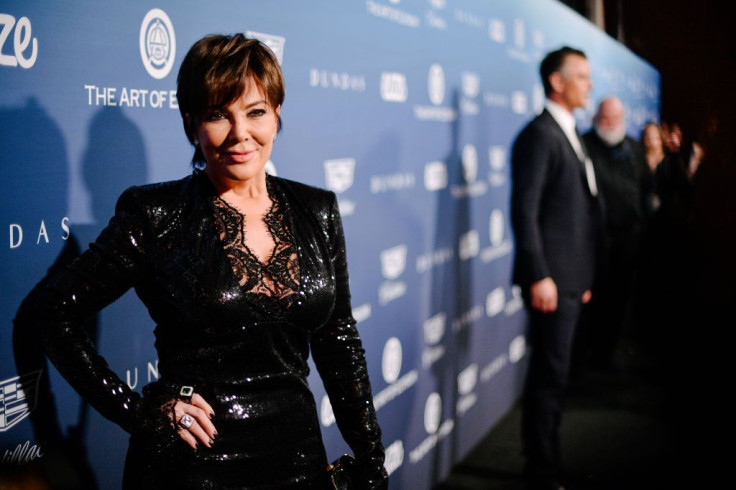 © Copyright IBTimes 2023. All rights reserved.
FOLLOW MORE IBT NEWS ON THE BELOW CHANNELS