Kim Kardashian Criticized For 'Fake Eating' In New Beyond Meat Ad: 'Seems So Fake'
KEY POINTS
Kim Kardashian appeared as Beyond Meat's chief taste consultant in a new campaign
Several criticized the ad because it looked so fake, with some saying goodbye to the brand
Others defended the brand, saying it's a win because Kardashian has many followers
Kim Kardashian's new ad for Beyond Meat dropped Tuesday, and many seemingly voiced their disapproval because they felt that the reality star was faking it.
The 41-year-old reality star appeared in Beyond Meat's new 30-second ad as its chief taste consultant. "I believe so much in the mission of Beyond Meat that I've stepped in to help with my greatest asset – my taste," Kardashian said in the ad.
The commercial debuted on Instagram and showcased the brand's plant-based meat. Kardashian can be seen holding a vegan burger cut in half and seemingly chewing while holding an intact burger close to her face. She can also be seen enjoying tacos and plant-based meats like bratwurst and meatballs.
"She didn't even take a bite of the burger," one observer commented. Another agreed, "The hamburger wasn't bitten."
"Fake eating… I see you," @hotforfood commented. A different user added, "Nooooo. This seems so fake!"
Several netizens disapproved of Kardashian representing the brand. They believed many other vegan celebrities could have nailed the ad better than the "Kardashians" star.
"You guys couldn't get a better celebrity?" one wrote. A different netizen echoed the same sentiment, "Get better spokespeople."
"So many lovely celebrities that are Vegan and actually care about the planet so why choose Kim? I didn't think she was right for the ad," one wrote.
"Why her???? Uuuugghhh!!!!! ... So many better [stars] to choose from," another added.
Many also aired their disappointment in the company after seeing the Skims founder in the ad. Some even said they would no longer buy products from Beyond Meat.
"I love beyond products, but seeing Kim K. in your ad was really disappointing for so many reasons," one user wrote with a thumbs-down emoji.
"Damn! You start using a Kardashian in your advertising is when I leave the room," another person noted.
"And now we're done. Bye-bye," a third netizen added with a broken heart emoji.
Meanwhile, many also chose to look at the brighter side. For them, Kardashian representing the brand will help introduce the company to her millions of followers on social media.
"To my beautiful vegan fam, especially my fellow ethical vegans, please think critical[ly] and understand the impact this collaboration will have in terms of the massive influence. To have @kimkardashian encouraging her 300 million-plus followers to eat plant-based is simply a win for animals and the environment no matter how you view it," Dominick Thompson commented. "Even if you have all of us combined our following, we still don't have that type of reach she does. So, this is a W in many capacities."
Daniella Monet left multiple clapping hands emojis to show her approval of the ad. Live Kindly and Daiya Foods also approved of the ad by commenting raising hands emoji, suggesting that they were happy with Kardashian's campaign.
Kardashian shared the ad on her personal account, and it has already received over 1 million likes. Plant Based News commented, "iconic." Several also said they hoped the ad would convince many to go vegan.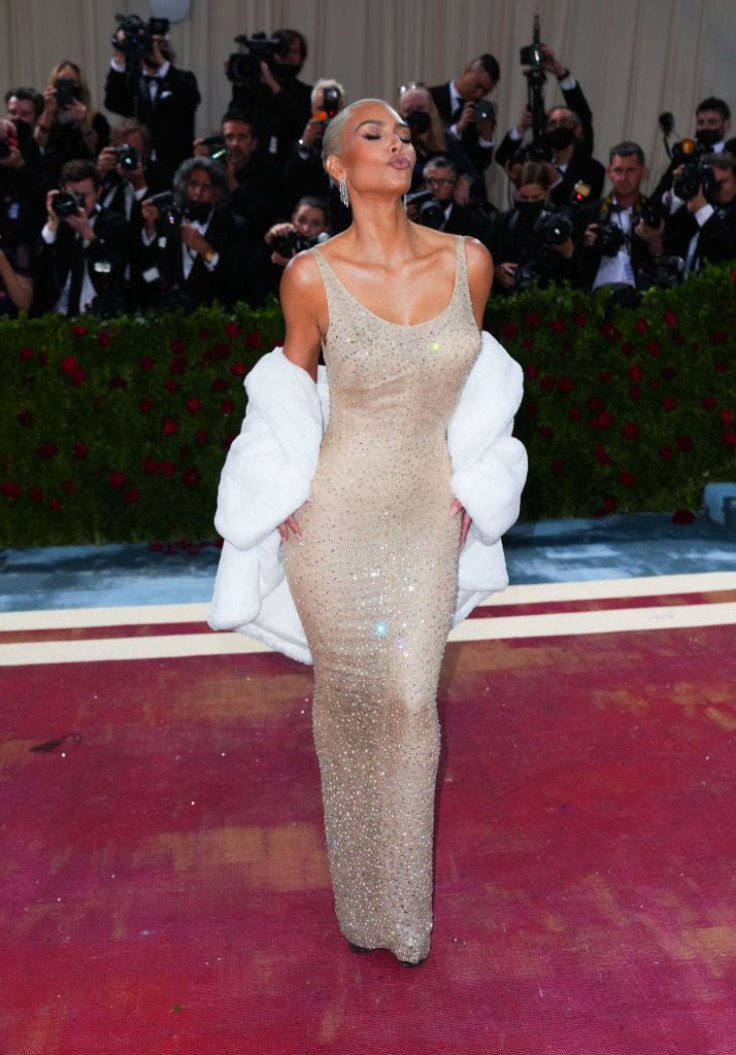 © Copyright IBTimes 2023. All rights reserved.