Ray J Confirms Second Sex Tape But Claims Kim Kardashian Has It In Possession
KEY POINTS
Ray J claimed that he never leaked his sex tape with Kim Kardashian because the videos were in her possession
Kardashian's ex alleged that the sex tape was a deal and partnership between him, Kardashian and Kris Jenner
The Skims founder allegedly hid all the sex tapes in a Nike shoebox under her bed
Ray J broke his silence about his leaked sex tape with Kim Kardashian after over a decade.
Last week, Ray J commented on a clip from "The Kardashians" shared by Hollywood Unlocked on Instagram, showing Kardashian getting emotional when Kanye West reportedly retrieved a laptop and hard drive containing unreleased footage of her sex tape with Ray J. The singer refuted the episode saying it was "a lie" but didn't elaborate on what he meant by his comment.
In his recent exclusive interview with Daily Mail, Ray J went into detail about the leaked sex tape. All the things Ray J shared were based on his recollection of the events.
International Business Times could not independently verify Ray J's claims.
According to him, he allowed the Kardashians to abuse his name and make billions of dollars for over 14 years on a "topic I've never really spoken about." He denied that the sex video between him and Kardashian got leaked because it was allegedly part of an agreement he and Kardashian had made, and the 41-year-old reality star enlisted her mom, Kris Jenner, to organize the release via Vivid Entertainment.
They agreed to do three videos, including one at the Esperanza Hotel in Cabo San Lucas, Mexico, and one in Santa Barbara. A third tape was listed as an intro to the Cabo footage.
"I've never leaked anything. I have never leaked a sex tape in my life. It has never been a leak," Ray J, whose real name is Ray Norwood, told the outlet. "It's always been a deal and a partnership between Kris Jenner and Kim and me and we've always been partners since the beginning of this thing."
Since they agreed to do multiple videos, Ray J confirmed that there is a second sex tape. However, he claimed that the sex videos were in Kardashian's possession from the start.
"She kept them all – she had to go find that tape [Sex Tape Cabo #1] and then present it. I never had a tape in my possession in our whole relationship," Ray J explained. "I never had a single one at my house – she had them at her house. She's always had all the tapes in a Nike shoebox under her bed. "
He noted that the Skims founder probably "has bigger beds now and better boxes." Ray J admitted to pitching the idea about the sex scandal to Kardashian, and she allegedly "jumped on the idea, talked to her mom and it was out from my hands from there."
When Ray J commented on the "Kardashians" clip shared on Hollywood Unlocked's Instagram, he said he wouldn't allow the Kardashians to continue their false narrative about the sex tapes.
"Can't let them do this anymore," he wrote. "So untrue."
Kardashian and Ray J's sex tape was released in 2007. The earnings from the video reached an estimated $100 million worldwide.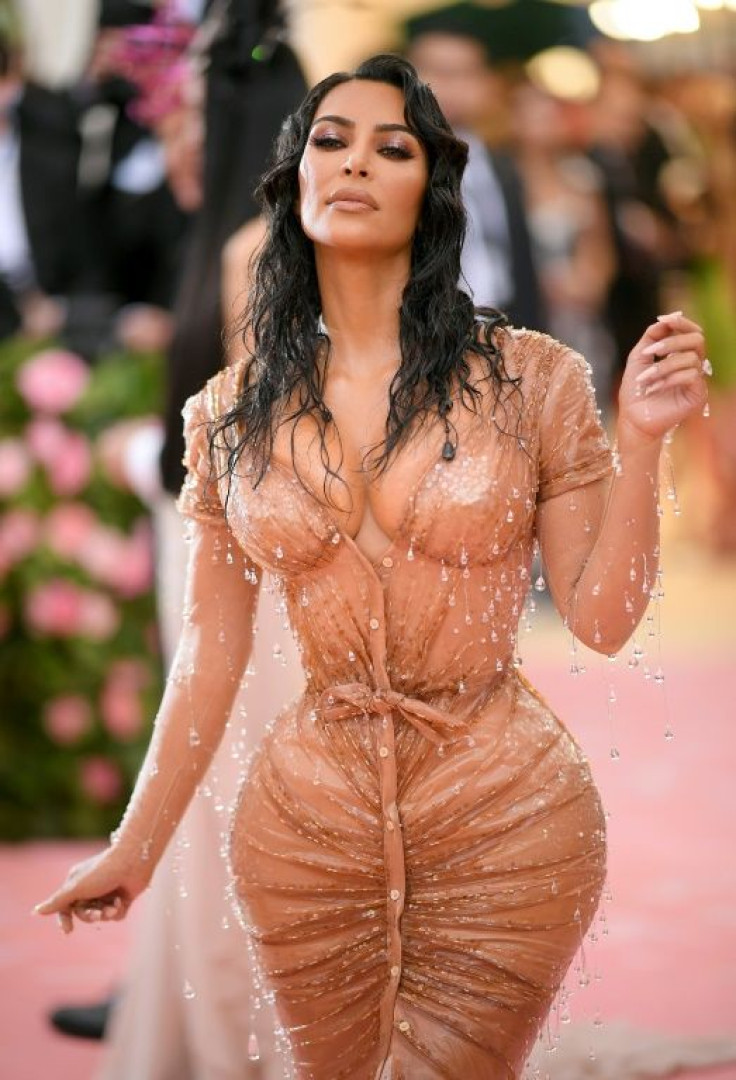 © Copyright IBTimes 2023. All rights reserved.