Kim Kardashian Helps Kanye West Calm Down, While He Boosts Her Confidence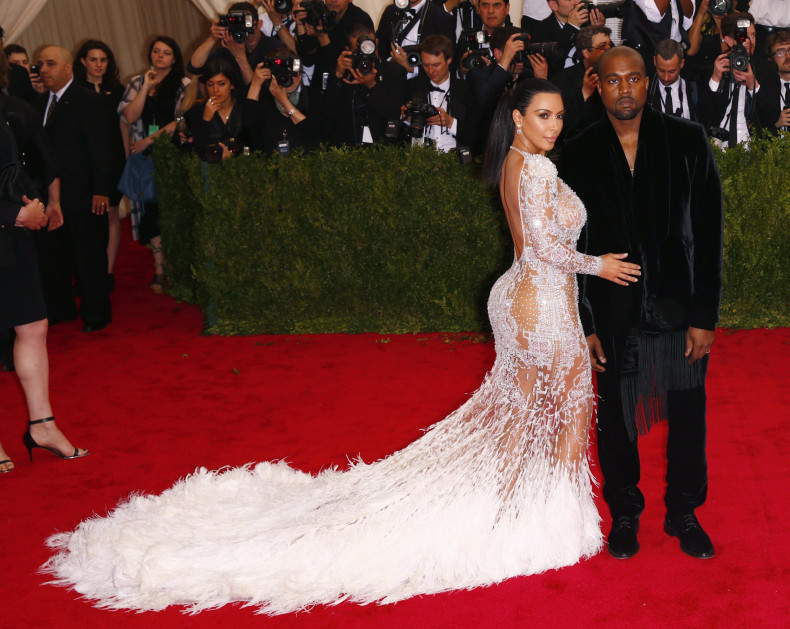 Kim Kardashian and Kanye West say they have personalities that compliment each other. According to a source interviewed by People, Kim calms Kanye down while Kanye gives Kim a boost of confidence.
The couple, dubbed by the media as "Kimye," celebrated their one year anniversary on Sunday in an intimate private celebration. If various interviews are to be believed, the two of them are obsessed with each other and are blissfully happy. According to the source, "Kim calms Kanye down when he needs it and Kanye gives Kim confidence and helps guide her in the right way, especially with business decisions."
Kim said the same thing about Kanye when she was talking to her sister Kylie in a recent episode of "Keeping Up With the Kardashians." Kylie was preparing for one of her first solo cover photo shoots and Kim was giving her some advice. She told her sister that it would be a good idea to talk to Kanye because he always motivates her to speak her mind and be more confident.
Kim's trainer Gunnar Petersen also shared his thoughts about his celebrity client and her husband. He says that they "raise the bar in everything they do." He also complimented Kanye and said that being a father has made him better at everything. The couple now have a 23-month-old daughter, North, and they have been open about their ongoing mission to expand their family.
In a recent interview on ABC's "Live with Kelly and Michael," Kim also shared that Kanye is very involved with her fashion decisions. From which businesses to get into down to what shoes to wear, it appears that Mrs. West is putting her confidence in her husband.
Kanye has also shown his utmost appreciation for his wife. He never fails to compliment her openly and has been known for his grand gestures of affection. On Mother's Day a few weeks ago, he filled Kim's hotel suite in Brazil with thousands of white roses. Petersen jokingly said that Kanye is keeping the floral industry alive just by himself.
© Copyright IBTimes 2022. All rights reserved.