Kim Kardashian-Kanye West Divorce Rumors: Keeks 'Livid' Over Diss Tracks In 'Life Of Pablo,' Source Says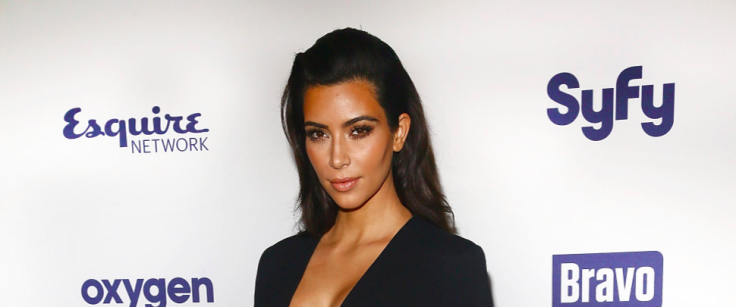 "Keeping Up With the Kardashians" star Kim Kardashian West does not like her husband's new album, "The Life of Pablo," one bit. Kanye West took things too far when he brought up her most salacious scandals, Radar Online wrote in an exclusive report Tuesday.
In the song "Highlights," West talks about her infamous sex tape from the early 2000s: "I bet me and Ray J would be friends / If we ain't love the same b---- / Yeah, he might have hit it first / Only problem is I'm rich!"
Kardashian West, 35, was "livid" over the line. "Kanye is in the doghouse big time right now," a source told Radar Online. "Of course Kim is annoyed that he put her biggest scandals on blast."
But that's not the only time West referenced her sex tape. He also talked about her X-rated past in the song "30 Hours." He sings, "I wake up, all veggies no eggs / I hit the gym, all chest no legs / Yep, then I made myself a smoothie / Yeah, then me and wifey make a movie."
The E! reality star is upset that her husband is capitalizing on her scandalous past. "Kim is kind of becoming his puppet, and it seems she does not like it. But she almost asked for this, because in some ways this is all that she ever wanted," the source said.
West's subject matter on "The Life of Pablo" isn't the only thing bothering the raven-haired beauty. She's also upset that the rapper has essentially been begging for money on Twitter. Pizza Hut (jokingly) offered him a job so he could help pay the family's bills.
In a diplomatic statement to People magazine Monday, a source said that even though Kardashian West "is a very supportive wife" and "rarely complains," she doesn't like the rapper's Twitter rants. "What causes friction in the marriage, however, is Kanye's compulsive tweeting," the source said. "Kim can't stand it. She is all for self-promotion, but doesn't approve of Twitter drama."
Follow me on Twitter @mariamzzarella
© Copyright IBTimes 2023. All rights reserved.