Kim Kardashian West Talks Parenting, Hiding From Daughter North In Closet For Mommy Moment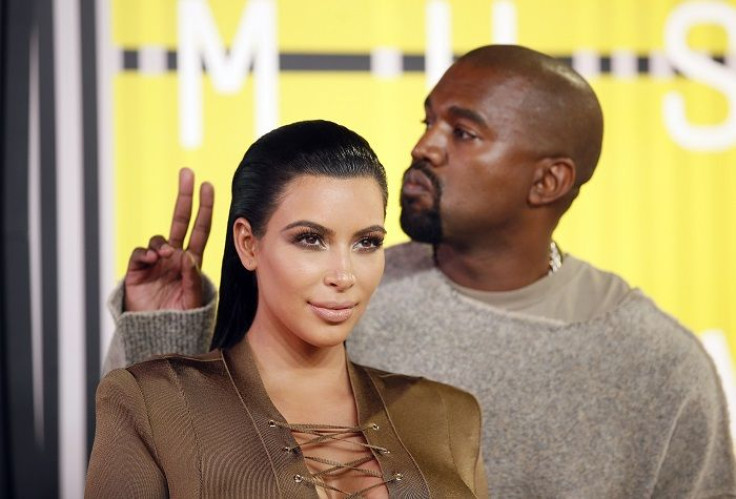 Kim Kardashian West may have faced several career and life challenges over the years, but nothing would have prepared her to care for two children at the same time. The TV celebrity recently shared her thoughts about motherhood, as well as some of her parenting struggles.
The "Keeping Up with the Kardashians" star was very candid in a recent blog that she wrote on her website, where she admitted that taking care of a toddler and a baby was hard, Entertainment Tonight reported. In the blogpost, Kim wrote that she was "pumping and delirious" at four in the morning as she hid in her daughter North's closet. "If she sees I snuck out of her bed, she will start to cry AND I think she gave me a cold so I figure no better time to [write] than now!" she explained.
Most parents would describe the challenges of taking care of two-year old toddlers as the "terrible twos" stage. It appears that Kim and Kanye West's two-year old daughter North has been living up to that the definition, according to the same report.
Kim has also previously shared some of her difficulties in trying to balance the care and attention that she would give to her children North and two month old baby Saint. In late January, she revealed that North hates her breastfeeding moments with baby Saint. Kim also took to Instagram recently to share a moment she had with North. She uploaded a photo of her daughter sitting inside a walk-in closet while dressed in a light blue gown with a Minnie Mouse ribbon on her head. Kim captioned the image, "It's gonna be a long night..."
Apart from revealing her special hideout from North, Kim also recalled something that her mother Kris Jenner had told her, which was, "One is like one, and two are like twenty." Kim wrote in her blogpost that she "never understood" what it meant until now. She stated that her husband Kanye was also confused with Kris' statement and that he was worried on how drastically different things would be with two children.
With the arrival of Saint, Kanye and Kim has now experienced just how different taking care of two children can be. "Of course, I expected it to be different but, wow, it really is so hard!" Kim wrote in her blogpost.
© Copyright IBTimes 2023. All rights reserved.